The 10th Anniversary D365UG/CRMUG Summit in Nashville will feature Geoff Ables as a speaker and workshop leader. He will lead three workshops during the event.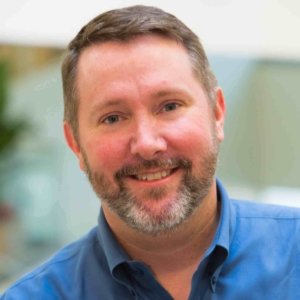 The D365UG/CRMUG Summit will be held at the Gaylord Opryland Resort in Nashville, Tennessee October 10-13, 2017 with pre-conference trainings scheduled for October 9. Geoff Ables and C5 Insight have been selected to lead three sessions at this 10th Anniversary event. The summit will offer education for all versions of Dynamics 365 & CRM to participants in a variety of roles including CRM Administrators, IT Managers, CRM Project Managers, Sales/Service/Marketing, and Dynamics 365 and CRM Users.
Ables, Managing Partner of C5 Insight, will lead the pre-conference academy training, "Sales and Marketing Personas, Journeys and Process for CRM," on October 9. Tricia Desso-Cox, Managing Director of C5 Insight, will be a co-speaker. In this full-day session, attendees will learn how to use CRM to better understand customers, define sales processes that are actually adopted, and bring CRM into the heart of sales meetings to transform the way people work together to continuously improve sales results. This interactive session will feature group activities, peer discussions, best practices, and tools to bring back to the office.
Ables will be the presenter of the "Rapid Sales Process Design" workshop on October 11. Paige Cassada, C5 Insight Sr. Solutions Architect, will co-present this session. Attendees will learn why a sales process is needed to increase deal size, decrease sales cycle length, improve win rates, avoid letting valuable opportunities slip through the cracks, have meaningful forecasts, and be able to continuously improve sales. They will also learn how best-in-class sales teams design sales processes to align with their buyer's processes and how to develop and map a process unique to their organization.
Ables will also present "Rate Your CRM" on October 13. In this interactive session, attendees will rapidly rate their progress with CRM and connect with peers to learn from those that have succeeded in the areas where others have struggled. This session will walk through a process for rating CRM projects and show how to rate an organization across 5 categories. Attendees will walk away with a benchmarking guide that can be used to continually monitor and improve the people, processes, and technologies associated with customer engagement.
Ables is the author of "The LUCK Principle, Business Results at the Intersection of People & Profit." In the book he teaches how to harness the power of people, process, and technology to transform a business into a workplace that balances a people-first culture with bottom-line results. The book is available in both paperback and Kindle versions on Amazon at http://www.Amazon.com/dp/B01N0QW5H4.
Geoff Ables, C5 Insight Managing Partner, is a best selling author, speaker, and entrepreneur. He has over 20 years of consulting experience on topics including intranets, customer relationship management, social collaboration, and big data. As a thought leader on customer and employee engagement, his insights have been seen and heard in dozens of global venues. He founded C5 Insight in 2002, and has consulted with hundreds of companies in a broad range of industries. The firm has twice been named to the Inc. 5000 list of fastest growing companies.
For more information about Geoff Ables and C5 Insight, visit
https://www.C5Insight.com.
Media Contact
Company Name: Nations Media Group
Contact Person: Bill Kopatich
Email: BillK@NationsMediaGroup.com
Phone: 704-625-0097
Country: United States
Website: http://www.NationsMediaGroup.com