Vertex Fitness Personal Training Studio (www.VertexFit.com) owner, Dwayne Wimmer, renowned nationwide for his expertise in resistance training, hits two #1 publishing milestones. "Never Too Late for Fitness (Volume One)" hits #1 on the Amazon.com Health, Fitness & Dieting Best Sellers List. "Never Too Late for Fitness (Volume One)" reaches #1 on the Amazon.com Hot New Releases List in two categories immediately following its September 14 release.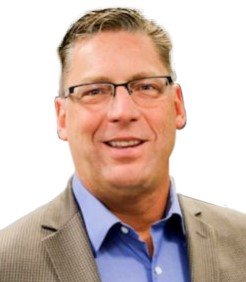 The "Never Too Late for Fitness" book series is a collaborative collection of tips and expertise from the Nation's leading fitness professionals. The focus of their collective knowledge is to help people age 50 and older achieve their personal mission to follow a safe and effective fitness regime to live longer, healthier, happier lives.
"Safe, efficient, effective, evidence-based resistance training is the only fitness routine proven to help all ages reach their personal exercise goals," explained Wimmer. "We provide our clients with customized training and educate them how and why their body responds to our scientifically-proven model of high-intensity training. Vertex Fitness is not a trendy studio for "exertainment," it is an established gym offering the most effective principles and techniques for clients to achieve the maximum results in the minimum time."
Since 2001, Dwayne Wimmer has owned and operated Vertex Fitness, a multiple award-winning personal training studio on Philadelphia's Main Line. A national leader in resistance training, Wimmer is a much sought-after subject matter expert for various media. In addition to his most recent publishing successes, Wimmer has co-authored the best-selling book, "Soul of Success, Volume 2" with Jack Canfield; co-hosted the podcast, "The Fitness Professional Show"; and founded The Fitness Leaders Alliance. The Fitness Leaders Alliance provides ongoing fitness education and resources to improve best practices, processes, and profitability for owners of boutique studios to mid-size fitness facilities.
In response to the recent success of "Never Too Late for Fitness (Volume One)," Wimmer shares, "I'm grateful this book resonates with so many people committed to training safely and effectively. I am also pleased to leverage the book's success to support a worthy cause, the Three Rangers Foundation, a non-profit organization that provides lifelong support for all veterans and their families. 100% of the royalties from the retail sales of "Never Too Late for Fitness" is donated to this unique 501(c)(3) organization which is funded by private donations as well as by Three Rangers, a for-profit spirits brand."
To learn more about the Three Rangers Foundation visit http://www.threerangersfoundation.org/
Media Contact
Company Name: Spotlight Publishing
Contact Person: Phil Faris
Email: phil@philfaris.com
Phone: 224-829-2156
Country: United States
Website: http://philfarisassociates.com/spotlight-publishing/