Dr. Manja Podratz, Life Coach and Trauma Coach, was the featured guest in a new interview on Business Innovators Radio show discussing how she helps women to reconnect with their wild woman inside to heal their inner child, trust their inner wisdom to overcome challenging times, and be empowered to realize their true strong, intuitive, and creative self.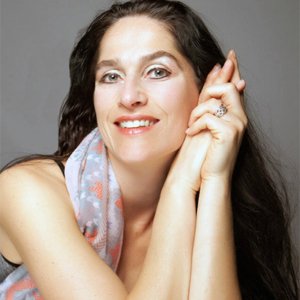 On a recent episode of Business Innovators Radio with Alicia Dibrell, Life and Trauma Coach, Author, Motivational Speaker, Dr. Manja Podratz shared how she, through her own life experiences and education, helps women that are suffering from all forms of diversities achieve happiness and self-awareness.
Manja Herlt Podratz – author, coach, speaker, and mom. Manja holds a PhD in Media Studies, a PhD in Theory of Architecture, and a B.A. in Cultural Studies and Arts Management. For 11 years she taught college courses in philosophy, aesthetics of new media, ethics of media, and rhetorics of architecture at Universities in Germany, Italy, and the United States. She helps her clients to overcome trauma and obstacles in their lives that hinder them from being happy and successful, and she teaches them how to live healthy and realize their full potential.
During the interview, Manja stated, "I help primarily women from all walks of life, young women, more mature women that come to me for rebalancing, self-care and also women that need help with mastering challenges of health or mental well-being. "
When asked about how she helps women with hormonal issues, Dr. Manja explained, "when working with hormonal issues looking at what we eat is usually the first step. Sometimes it is about what needs to be left out of a diet and other times it is about what is missing in their diet".
Manja H Podratz, PhD
Certified Life Coach
Certified Hypnotherapist, IHA
Reiki Master Teacher, IARP
Registered Court & Medical Interpreter, NAJIT
www.drmanjapodratz.com
www.yogawithmanja.com
251.234-4771
HOW TO FIND OUT MORE
To hear the full interview, visit https://businessinnovatorsradio.com/dr-manja-podratz-helping-women-trust-inner-child/
Media Contact
Company Name: Incite Media
Contact Person: Alicia Dibrell
Email: awilliams@inciteauthority.com
Phone: 7022027939
Country: United States
Website: http://inciteauthority.com