Personal Crisis Manager, Founder of AnswerMan Specialty Services, LLC., Julio Briones, CBGS, contributed a chapter in the new book titled "Stress-Free Divorce Volume 2" about How To Be Prepared In a Time of Crisis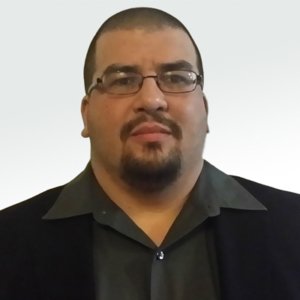 The book Stress-Free Divorce Volume 2 features Personal Crisis Manager, and Founder of AnswerMan Specialty Services, LLC., Julio Briones, CBGS, where he discussed his insights on How To Be Prepared In a Time of Crisis.
According to Briones, CBGS, in life there are times when everything seems to fall apart all at once – from kids, divorce, to health or legal problems.
Briones, CBGS, said "you can panic and get overwhelmed by everything that is going on or you can analyze your situation, prepare for what is coming and make a plan for the coming events."
When asked where to begin, Briones, CBGS said, "Once a client reaches out, preparation begins. We do this by working with them to build their Personal Crisis Toolbox. This is what I consider to be the most important part of the process. It all begins with a self-assessment, this is usually completed before we meet with the client in order for them to better gauge where they are and how much help they need. This is followed by our own comprehensive, non-medical assessment. This assessment allows us to explore fully the needs of the client as well as assess the level of involvement from additional professionals."
During the Interview Briones, CBGS outlined the steps to building the toolbox, explaining, "We will let the client know what information they need to gather while we begin to work on their plan. In this plan we will cover a variety of topics depending on their individual circumstances. This will include actions as well as recommendations for additional professionals to seek out, sometimes we will include specific referrals."
Julio Briones, CBGS is a Personal Crisis Manager, and Founder of AnswerMan Specialty Services, LLC.
Cecilia J –

I hired Julio and his company to help me get through my divorce, what a relief it was to have him to guide me through the process and help me put my life back together. I can't put a price on the peace of mind that comes from knowing everything was being taken care of. I would definitely recommend them.
Zonia Z. –

I can't express my gratitude enough for the help that Julio and his team gave me. When they were first recommended to me I didn't know what to expect, but they took care everything for me when I discovered my son was using drugs while I was in the middle of a very complicated divorce. Julio helped us find the right treatment center, put together a plan that included a family therapist and what to do to prepare for his homecoming, he even delivered my son to the rehab and was there on the day he discharged to bring him home. This let me focus on my divorce and not lose sight of my other children's needs. Thank you for everything, you really did bring me the peace of mind I needed to get through this.
Joseph P. –

I was referred to Julio by my sister because my son and daughter-in-law are dealing with a lot of issues. He came out to Dallas and quickly got to work on putting together a plan for what was coming. He worked with us for 3 days and accompanied my daughter-in-law to the jail to turn herself in. His knowledge and professionalism left us all much more at ease about what was coming and his plan was easy to understand and made sense. He took care of it all, even found us care for our special needs grand daughter so my son could keep working without worry for the 6 months his wife will be away. I would highly recommend him to anyone dealing with a family crisis.
The interview concluded with Briones, CBGS saying "The less you have to worry about everything that is going on around you, the more time you will have to focus on what really matters the most…you and your family's healing and well-being. I suggest you gather your important documents, if you have children and older relatives, gather theirs as well. Make a set of copies and keep them in a fire-resistant box at home and the originals in a safe deposit box. This will save a lot of aggravation should you suddenly need the information and circumstances prevent you from wondering where the documents are."
To read the full interview on Stress-Free Divorce Volume 2, visit http://a.co/hzeQfH9.
To learn more about Julio Briones, CBGS, please visit www.answermanspecialtyservicesllc.com.
Media Contact
Company Name: Imperial Action
Contact Person: Eric H.
Email: media@imperialaction.com
Phone: (630) 923-5425
Country: United States
Website: http://www.imperialaction.com