Jewelry sellers and retailers can take advantage of the cost-effective OEM and ODM services of Guangzhou Caheer Jewellery Co.,Ltd to get custom and quality jewelries that save their time and money.
Everyone adores a beautiful piece of jewelry that adds to the beauty and elegance of a human being. Jewelry sellers around the world endeavor to offer stunning jewelries to their customers. All such jewelry retailers can now take advantage of the OEM and ODM services that Caheer Jewellery has the specialty of offering for the past several years.
The jewelry factory in China enjoys a rich experience in offering OEM for brand jewellery. The company can offer a wide range of jewelry making services at an affordable cost for jewelry retailers to save on costs. They handle each jewelry making project with great care and completes it within the given time period. According to the spokesperson of the company, they can handle bulk jewelry manufacturing for any brand and can provide them with the custom jewelries with their specific and characteristic design elements.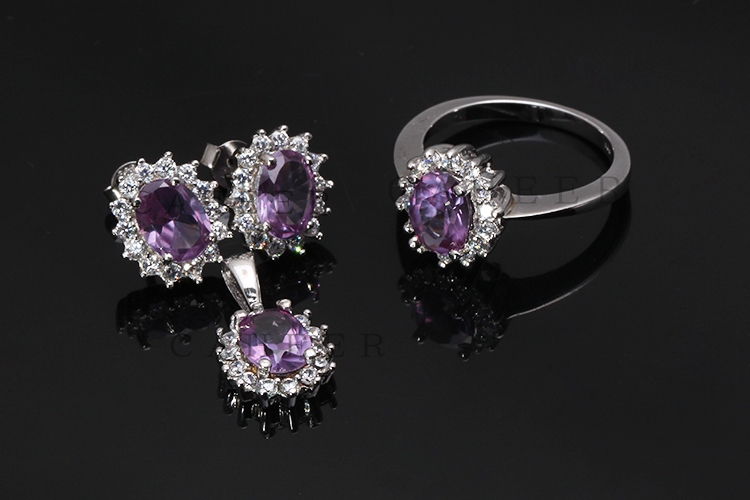 The fine jewellery factory has a team of experienced designers who have the expertise of designing minute and delicate items. They know to cut various gemstones and design an incredible range of products with gems and precious stones as embellishments. The product range includes necklaces, bracelets, rings, earrings, jewelry sets, gemstones and so on. The spokesperson reveals that they can work to create any design that a jewelry retailer will require from them. All jewelry items are designed carefully and carry meticulous detailing and hard work.
Guangzhou Caheer Jewellery Co.,Ltd has a dedicated workforce that focuses on creating awesome jewelry items for different brands. One can check the company's jewellery manufacture video to learn more about their jewelry making process and how they endeavor to maintain an unparalleled quality. With custom casting, the company can able to produce from simple to complex designs in no time. They can produce silver and gold jewelry with custom embellishments of a variety of gemstones.
One can learn more about their OEM jewelry manufacturing process by visiting the website http://www.caheer-jewellery.com/.

Video Link: http://www.youtube.com/embed/Wj0p7M9L60g
About Guangzhou Caheer Jewellery Co.,Ltd
Founded in 2006, Guangzhou Caheer Jewellery Co.,Ltd has now become a modern enterprise with integrated industrial chains. They manufacture products from natural gemstone, synthetic gemstones, to fine jewelry such as K Gold, 925 sterling silver, platinum and copper products. Caheer has independent factories. The gem cutting factory is located in China's biggest gemstone manufacturing base- Wuzhou in Guangxi Province. The Jewelry Factory is located in one of the biggest jewelry industry centers in China: Panyu in Guangzhou. Caheer has been concentrating on the newest crafts and workmanship since the day the company was founded.
Media Contact
Company Name: Guangzhou Caheer Jewellery Co.,Ltd
Contact Person: Ona Wang
Email: ona168@caheer-jewellery.com
Phone: +86 18588522188
City: Guangzhou
State: Guangdong
Country: China
Website: http://www.caheer-jewellery.com/