Amy Broghamer offers four key insights every buyer should know about purchasing a home.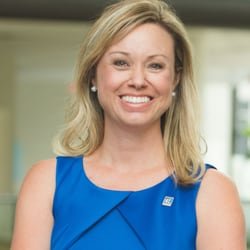 It is easy to get excited about purchasing a home especially after touring neighborhoods and finally choosing the ideal house, but how can today's buyers make sure their offer gets accepted?
Amy Broghamer, a Cincinnati-based REALTOR® with more than 12 years in the industry, having sold more than 450 homes, knows what it takes to make an offer the seller can't refuse.
If you don't trust your agent, keep looking.
After working through the housing crash of 2007-2008, Amy knows that working with an agent you trust is more important than anything else.
"If you don't trust your agent, then you didn't hire the right agent," Broghamer says. "Keep looking until you find an agent that you trust to help you buy your next home."
Finding a great agent might seem easy. After all, there are a lot of real estate agents available in most markets. Not all agents are created equal, Broghamer says. She recommends working with an agent who has bought or sold a home within or near your target community within the last year. This helps you ensure your agent is aware of inventory on the market and the speed at which homes are turning over. Having an agent you trust is also critical to making sure your paperwork is done correctly and the offer you make is competitive enough to be considered for the property but not wasteful of your resources.
Go in strong.
In a fast-paced market with low inventory, it's very likely that you will be paying at least the home's asking price—if not more! The current housing market is so strong that recently sold homes or area "comps" can only be used as guides, not as rules for the price of a home. The market is trending up, so offers will also need to trend upwards to be accepted.
"If you don't think the house is worth the price they are asking, someone else will," Broghamer says. "There just aren't enough homes for a buyer to control the sale. If you aren't okay with this concept—and this is a particularly hard challenge for people who survived the 2007 crash—then you may not be ready to buy a home."
Prepare for a low appraisal.
Be ready for your home's appraisal to come in lower than what you offered and agreed to pay for the home.
"This happens in a low inventory market because the lack of inventory drives up the price of the home, but not necessarily the value of the home," Broghamer says. "Make sure you ask your lender and agent how it works with a home that doesn't appraise, and consider their guidance as you are going through the process."
One of the potential outcomes of a low appraisal is that you may need to increase the cash deposit on the home. For this reason, Broghamer highly recommends that shoppers do NOT look at homes at the top of their price range.
"Most homes these days are going over asking price, and you may need to be flexible enough to bring more cash to the closing table," Broghamer says. "I always recommend that we look about 10-15% under budget so my clients can offer more and win the home in a competitive situation."
Expect not to call the shots.
"This is a sellers' market, and unfortunately, that means the buyers don't get to call the shots," Broghamer says.
Sellers know that they are operating at an advantage, and they will be much less likely to make major improvements to a home or agree to multiple requests as a result of inspections. They're also less likely to reduce the cost of the home, as they know another buyer is likely close behind. In fact, in a sellers market, you end up competing with some buyers who are tired of losing out on previous offers, and they're pulling out all the stops to get their offer accepted.
"I'm seeing buyers make themselves stand out through all-cash offers, waiving the rights to inspections, allowing the sellers to rent the house back to accommodate their moving schedule, and much more," Broghamer says. "I don't recommend all buyers take these actions, but we are seeing more buyers out there who are making all kinds of adjustments simply to have their offer accepted."
While it may feel like it's all doom and gloom—don't worry. Broghamer knows that markets can't exist like this forever, and the real estate environment will shift again. If you're ready to buy a home and you're looking to buy it soon, take Broghamer's advice: work with your agent to decide your most competitive position, and be prepared to offer it on a home you really love.
Amy can be contacted for more information by calling Amy Broghamer, 513-377-3637, or emailing her at amy@amybsells.com
Media Contact
Company Name: Personal Branding Mastery
Contact Person: Tim Davis
Email: amy@amybsells.com
Phone: 513-377-3637
Country: United States
Website: http://www.personalbrandingmastery.com