New book, "The Essential Guide to San Diego Real Estate," reached the Amazon Best Seller List soon after publication. Maggie Clemens is one of the ten authors that contributed to the book.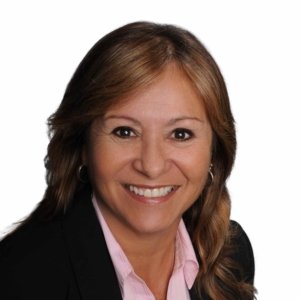 Maggie Clemens became an Amazon Best Selling Author with her contribution to the new book, The Essential Guide to San Diego Real Estate: Insights from San Diego County's Top Agents. Amazon listed the book at Number 1 among all books in the "Real Estate Sales" and "Real Estate Sales and Selling" categories. Amazon also listed the book as the Number 1 Hot New Release in multiple categories.
Clemens along with nine other real estate agents in San Diego County, California contributed chapters to the book. The book provides insights to consumers that are interested in buying or selling a residence in the San Diego area. Sellers will learn the most important factors for selling their home at the highest price in the shortest time. Topics covered include preparation for sale, determining market value, making minor changes that return multiples of the investment, exposing and marketing the home to the most potential buyers, optimal timing, and negotiations. Buyers will learn how to get prepared for a home purchase, find the ideal home, determine a fair price, negotiate the best deal, and making sure they understand what they are buying in the due diligence period. Buyers and sellers will also learn how to select the best real estate professional to help all through the purchase or sale process.
In her chapter, Clemens reveals the most important considerations relating to buying or selling a home in the La Mesa and East San Diego County areas. She also provides insights on making the best deal as a buyer or as a seller.
The Essential Guide to San Diego Real Estate: Insights from San Diego County's Top Agents is currently available in an eBook edition at https://Amazon.com/dp/B075KDDPN4. The paperback version will be available soon on Amazon and from other booksellers.
Clemens is the principal agent of the Clemens Real Estate Group, affiliated with Keller Williams in La Mesa, California. She helps buyers, sellers, and investors with their real estate transactions throughout San Diego County. She has earned the San Diego Magazine 5 Star Award in Customer Satisfaction 3 years running and is also an active member of the San Diego Association of Realtors Housing Opportunities Committee.
For more information about Maggie Clemens, visit http://www.MaggieClemens.com.
Media Contact
Company Name: Nations Media Group
Contact Person: Bill Kopatich
Email: Billk@NationsMediaGroup.com
Phone: 704-625-0097
Country: United States
Website: http://www.NationsMediaGroup.com