Best-selling author and success coach, Fatima Omar Khamissa, once again, revolutionizes the paradigm of leadership, as she pioneers a benchmark-program to help one million women globally, to create an online coaching business, make money and have freedom.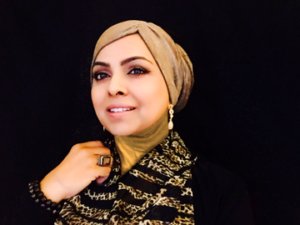 Best-selling author, Fatima Omar Khamissa, is best known for two exploding her business and brand with two very controversial books she wrote in 2015. "How To Be A Muslim Woman, Divorced And Totally Confident" and "From Ex To Extraordinary" both hit number one on Amazon.com.
In 2016, with Omar Khamissa at the helm, her company championed and launched "The Muslim Entrepreneur Mind" Volume 1 and Volume 2, where Omar Khamissa interviewed twenty four influencers, millionaires and authorities in the Muslim world. Both books hit number one in three separate categories on Amazon.com
With her brand new project, Million Stars, this fiery mother-of-five, is creating a coaching certification program for one million women globally, regardless of race, religion, faith, ethnicity or background, to create an online platform to coach, make money and have freedom of choice.
"I don't really care whether a woman stays or leaves. As long as she is choosing to do so and she has the money to give her the freedom to choose" said Omar Khamissa, when asked about the motivation behind Million Stars.
"Million Stars Academy will be different from other coaching programs. It will focus on three aspects. One, the women. Two, the coaching model. Three, the precise marketing steps. Nothing will be left to chance. And when people arrive at the Million Stars website, they will find a huge global map with stars flickering on all the countries where there is a certified Million Stars Coach. I promise you, everyone will be looking for a Million Stars Coach and everyone will want to be a Million Stars Coach," she shared bubbling with excitement and confidence.
Million Stars Academy is set to open its doors to the first 200 women in August 2018. There will be an in-person event in Toronto Canada, and a live-stream for anyone internationally to attend and view this inaugural conference. The waiting list for this pioneering event is already at one hundred and twenty women who have raised their hands and filled out an application to get coached and certified.
Her beginnings are modest. In 2008, Omar Khamissa, left an abusive marriage of twenty one years, and took her five kids and went into hiding. She began collecting government welfare, and took the time to study social media and the impacts of social and psychological marketing. Omar Khamissa made Youtube videos, wrote articles and volunteered her time in local prisons and in her community sharing her story of resilience and overcoming adversity.
Her awards have filled her shelves. She has been recognized by the government of Canada, the government of Ontario and numerous other organizations for her leadership, service, and tireless efforts in helping women have financial freedom.
Omar Khamissa encourages women globally to join the Million Stars Movement, as a strategic partner, a participant or an inspirational supporter. Million Stars Academy is a representation of all women who have left their pain, struggles and shame in the past, as they take a distinct step in creating a powerful future, full of abundance, choice and leadership.
An innovator, and disruptor of societal norms, Omar Khamissa loves bringing transformation to the world in every way possible. She is five foot two inches of guts, courage and fearless energy. You can find Fatima Omar Khamissa on her Facebook page or on her website.
Media Contact
Company Name: FOI Inc.
Contact Person: Judith Knight
Email: fkhamissa@gmail.com
Phone: 4167210994
Country: Canada
Website: FatimaOmarKhamissa.com