"Confessions of a Pitch Consultant – What They Don't Teach You at Sales Academy" by Elliot Epstein, reached No. 1 on Amazon.com's Best Seller List in the coveted Amazon Sales & Selling category.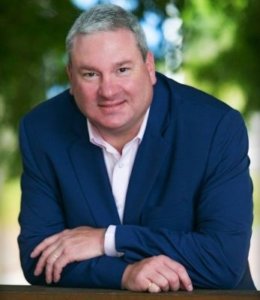 Sales Expert & Leadership Mentor Elliot Epstein's recent release, Confessions of a Pitch Consultant -What They Don't Teach You At Sales Academy hit Amazon.com's best seller list climbing all the way to No. 1 in the Sales & Selling category.
His new book focuses on several key components; 'More Wins & Better Deals', 'Learning how to shorten sales cycles, maximise C-Level meetings, and ensuring your clients don't cheat on you', and much much more.
In response to the book hitting No. 1, Epstein stated, "I thank my publisher, Hymie Lipszyc of Webmentum, who has helped me to reach my audience in such a substantive way."
"What gets me up in the morning is the opportunity to take business people who are already good at what they do – and help them maximise their potential, overcome barriers and improve their overall performance so they can win more business, improve bottom line profitability, earn more money and spend more time with their families".
"So this new book is helping me with my passion."
With the recent challenges around B2B Sales in the headlines, Confessions of a Pitch Consultant subject matter is a hot topic and a must read for Sales Executives & C-Level Leaders.
ABOUT THE AUTHOR
Elliot Epstein is an iconic Australian sales expert and leadership mentor. As an authority in coaching sales people and leaders, he applies over 25 years of experience in business, sales and corporate consulting to over 4000 CEO's, senior executives and sales teams throughout Australia and Asia. Clients include Forbes 100, ASX 100 companies, BRW Fast 100 companies and award winning SME's, all who use Elliot's Salient Approach to get real world results and immediate ROI.
Elliot is renowned for giving people a wake-up call that changes the way they think about business communication. Sales people become more confident, better at understanding the psychology of clients and able to win more sales at higher margins with less competition. Leaders learn how to get people to 'walk over hot coals' for them'
To learn more about, Elliot Epstein, visit http://www.salientcommunication.com.au/
Confessions of a Pitch Consultant – What They Don't Teach You At Sales Academy is now available in all Amazon Kindle stores, including:
USA: https://www.amazon.com/Confessions-Pitch-Consultant-Teach-Academy-ebook/dp/B01LY3M63V
Australia: https://www.amazon.com.au/Confessions-Pitch-Consultant-Teach-Academy-ebook/dp/B01LY3M63V/
Media Contact
Company Name: Webmentum
Contact Person: Hymie Lipszyc
Email: hymie@webmentum.com
Phone: +61 414 329674
Country: Australia
Website: http://www.webmentum.com