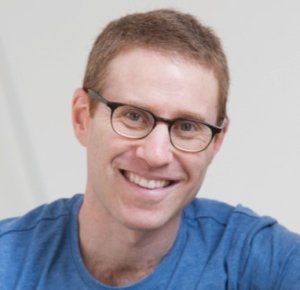 Omer Molad, Vervoe CEO and co-founder, revealed a new platform for reinventing the recruiting experience during a Resume Storyteller Podcast with Virginia Franco. Franco, a certified executive resume writer, coach and storyteller, conducts compelling interviews with industry leaders regarding today's hiring process during her Resume Storyteller podcasts.
Franco and Molad discussed the digital age of telling a story and landing a job. The Vervoe solution reinvents the recruiting experience to help employers and candidates connect based on merit rather than through the traditional interview process. Prospects can show their passion by providing video responses to questions, and prove their skills by performing online simulations of job-related activities.
"This is a powerful way of assessing candidates," stated Molad. "Traditional resumes offer candidates who might look good on paper but lack the passion for a job. They also conceal people who might not look as good on paper, but would be absolutely amazing at a job. Our platform helps employers figure out the best person for a job."
Since this is a faster, more dynamic way of interviewing, Omer recommends candidates build a strong level of familiarity by practicing their skills before participating in the process. They should use the opportunity to show character and attitude. Those who have confidence in themselves and demonstrate their passion will do very well.
Omer's depth of experience gives him a unique perspective on workplace culture, motivation and what makes teams successful. He now promotes Vervoe's mission, leads the company's strategy along with co-founder David Weinberg, and is responsible for customers, capital and people.
The complete podcast interview is available on iTunes, Stitcher, iHeart Radio and the Business Innovators Radio Network.
Omer lives in Melbourne, Australia with his wife Erica, young son Leo and Rhodesian Ridgeback Ralph. To Learn More, please visit www.vervoe.com
Media Contact
Company Name: Marketing Huddle, LLC
Contact Person: Mike Saunders, MBA
Email: mike@marketinghuddle.com
Phone: 7202323112
Country: United States
Website: http://www.AuthorityPositioningCoach.com