SharePoint Engage 2017 in Raleigh, NC featured Geoff Ables, C5 Insight Managing Partner, as a keynote speaker and session leader.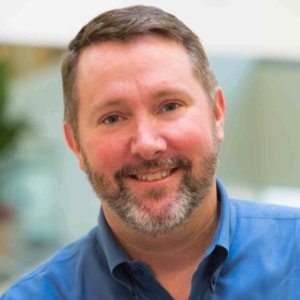 Geoff Ables, Managing Partner of C5 Insight, provided the keynote address and was also a session leader at SharePoint Engage Raleigh 2017. SharePoint Institute hosted the event that took place on October 24-25, 2017. SharePoint Engage was organized for digital workplace leaders to network, collaborate, and exchange with other professionals, while gaining knowledge about intranets, social enterprise, and content management.
Ables delivered the Keynote Address, "Reimagining Productivity: Finding Digital Workplace Success in an Unlikely Place." He discussed the connection between historical transformations in society, and today's digital transformation – and the resulting upheavals businesses are beginning to experience. Ables shared 5 insights that differentiate organizations that are succeeding with digital transformation from those that are struggling. Attendees learned how people, and not technology, will be a key factor in the next generation of working together. Everyone wants to be more efficient and effective in their daily work, and Ables described the perfect storm that's brewing and how impending changes will transform not only the way people work, but the very work itself.
One of the attendees posted about the keynote, "Excellent presentation at SharePoint Engage. It's the best I have heard in years. Very informative and insightful. Thank you for all your hard work in writing it." A number of attendees also requested information from Ables about speaking on the future of work.
Ables is the author of "The LUCK Principle: Business Results at the Intersection of People & Profit." In the book he teaches how to harness the power of people, process, and technology to transform a business into a workplace that balances a people-first culture with bottom-line results. The book is available in both paperback and Kindle versions on Amazon at http://www.Amazon.com/dp/B01N0QW5H4.
Geoff Ables, C5 Insight Managing Partner, is a best selling author, speaker, and entrepreneur. He has over 20 years of consulting experience on topics including the future of work, digital disruption, customer relationship management, social collaboration, and big data. Widely regarded as a thought leader on customer and employee engagement, his insights have been seen and heard in dozens of global venues. He founded C5 Insight in 2002, and has consulted with hundreds of companies in a broad range of industries. The firm has twice been named to the Inc. 5000 list of fastest growing companies.
For more information about Geoff Ables and C5 Insight, visit
https://www.C5Insight.com.
Media Contact
Company Name: Nations Media Group
Contact Person: Bill Kopatich
Email: BillK@NationsMediaGroup.com
Phone: 704-625-0097
Country: United States
Website: http://www.NationsMediaGroup.com