Teresa Crawford, an automotive professional with a wealth of experience, was the special guest in a recent episode of Business Innovators Radio's popular show Making Major Moves in Marketplace. This show is a production of Synergy of Empowered Women, a charity that works tirelessly for global women's empowerment.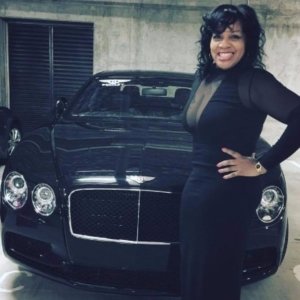 Business Innovators Radio's recently launched show Making Major Moves in Marketplace continues to make steady progress. Hosted by business development guru Ed Bracey, this program showcases some of today's most prominent female social entrepreneurs that have already made an impression with their exceptional business ethics and values. Experienced automotive professional and the CEO of 'Let's Go Buy A Car!' Teresa Crawford was present in the latest episode of the show.
Teresa Crawford introduces herself as a personal Carcierge, and her work involves eliminating the dealership negotiation hassles for her clients and tailoring vehicle purchase as per their lifestyle and driving habits. Her company 'Let's Go Buy A Car!' locates, negotiates, acquires and delivers cars based on the budget and exact needs of the buyers. Teresa has already bought and delivered cars to several NFL team players and also has a growing business overseas.
"You tell us what kind of car you want, and eventually all you have to do is to take the keys and drive," Teresa said during the interview. "We find the car, we do the negotiations, we make sure the pricing is exactly where it should be, and we also take all the pain and hassle out of the buying process. Therefore, you can have more time with your car enjoying it, instead of being hassled with the dealerships and the buying process."
The idea of Making Major Moves in Marketplace was conceived by the Ed Bracey as part of his efforts to encourage and help women achieve their entrepreneurial goals. With this intention, Ed founded Synergy of Empowered Women, a charitable initiative that offers education, encouragement, and empowerment through this portal. Making Major Moves in Marketplace is produced by Synergy of Empowered Women to encourage the listeners by sharing the inspiring stories of the distinguished guests of the show.
The recent episode of the show with Teresa Crawford is available at https://businessinnovatorsradio.com/teresa-crawford-ceo-lets-go-buy-car/
About Ed Bracey: A lifelong volunteer, Ed Bracey has over 32 years Business Development Experience. After graduation from The Citadel, Ed served this country as an officer in the Marine Corps overseas and stateside. Beginning a sales career, Ed led sales teams locally, nationally and internationally. After founding synergy of Empowered women, Ed supported this cause with his own funds. Due to recent nationwide expansion, fundraising has begun to ensure our causes to empower women are fully funded.
Media Contact
Company Name: Incite Media
Contact Person: Alicia Dibrell
Email: awilliams@inciteauthority.com
Phone: 7022027939
Country: United States
Website: http://www.InciteAuthority.com