Dr. Michael Firouzian, DDS, was selected as one of the authors for the upcoming book, "The Million Dollar Smile: Changing Lives with Cosmetic Dentistry." This book will include expert knowledge on the latest advancements and techniques used in cosmetic and restorative dentistry.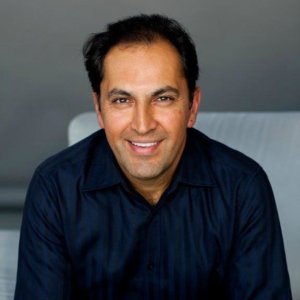 Slated for release in February of 2018, "The Million Dollar Smile – Changing Lives with Cosmetic Dentistry" is a book tailor-made for people to learn about the most up-to-date options for a variety of dental treatments. The primary purpose of this book, according to Blue Ocean Publishing Group's purchasing agent, Anna Foster, is to offer practical information that patients can utilize to make educated decisions when it comes to getting top-class dental work.
Foster notes that Blue Ocean are selecting experts from the across the country, who are well-trained and skilled in performing the newest dental treatment procedures. "These dentists are at the forefront of dental treatment and technology," Foster said. "They can provide the answers to all patient questions about cosmetic and corrective dentistry."
This book is filled with content written so that the average person can easily understand all options available to them regarding getting wanted or needed dental work performed. The book is written in layman's terms, in non-technical language that is easy to understand. All the experts contributing to "The Million Dollar Smile" work in various dental specialties and have valuable and helpful information to share, information that readers can trust and rely on.
Blue Ocean is working in conjunction with Barak Granot, the head of leading dental marketing agency DentoMetrix, to organize the most skilled and knowledgeable team of experts to contribute material for the book. Dr. Firouzian is experienced in procedures such as veneers, orthodontics, dental implants, and TMJ therapy. He will be contributing a chapter specifically addressing TMJ problems and treatments.
Dr. Firouzian, known affectionately by his patients as "Dr. Mike," earned his Bachelor of Science in microbiology in 1987 and four years later emerged from Ohio State University with his DDS. He later pursued an advanced education in general dentistry at University of Florida's College of Dentistry, and served as a clinical instructor there.
Dr. Firouzian has taken more than 1,200 hours of continuing education in dentistry so that he can perform all his treatments and procedures with skill and utmost confidence in utilizing the latest dental therapy techniques. His passion for learning has guided him to pursue obtaining expertise in more challenging dentistry areas, including cosmetic, reconstructive, and sleep disorder dentistry.
Dr. Firouzian is dedicated to continually working to offer his patients, in his words, "the exceptional dental care they need and deserve." He's also passionate about having the answers patients want and need. "Over the last 20 years, there have been a lot of unanswered questions in this field. I want to find the answers to these questions, answers that haven't been readily available."
As Dr. Firouzian has pursued these answers and studied new and different procedures that offer his patients better treatment options, he's encouraged this same understanding and training level for his team as well. "My team is the best. All of my patients can trust that every member in our office will deliver the best treatment options and skilled and knowledgeable care. My background, and the strength of my team, has elevated me to being a "Top 3 Dentist"; I couldn't be prouder of that."
Media Contact
Company Name: Blue Ocean Publishing Group
Contact Person: Anna Foster
Email: media@metrixpromotions.com
Phone: (800) 651-5818
Country: United States
Website: http://blueoceanpg.com/