Consultant, educator, executive coach and author Doug Kirkpatrick recently re-released his book "Beyond Empowerment: The Age of the Self-Managed Organization," and now he is announcing that he will donate 50 percent of the royalties from the book to St. Jude Children's Research Hospital beginning November 28, 2017, "Giving Tuesday."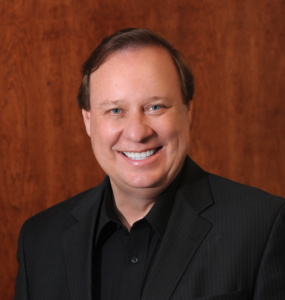 Author Doug Kirkpatrick's re-released book, "Beyond Empowerment: The Age of the Self-Managed Organization," recently hit bestseller status on Amazon, and now he will put the royalties to good use. Kirkpatrick recently announced that he will donate 50 percent of the royalties to St. Jude Children's Research Hospital, beginning Tuesday, November 28, 2017, which has been designated as "Giving Tuesday."
"Giving Tuesday" is a global day of giving, and a philanthropic counterweight to the more commercial "Black Friday" and "Cyber Monday." In making the donation announcement, he said, "Children are the future of the world. St. Jude Children's Research Hospital is making heroic strides in securing that future by finding cures and saving lives. Their groundbreaking research has helped push the survival rate for childhood cancer from less than 20 percent in 1962 to more than 80 percent today. As a long-time supporter of St. Jude, I want to do everything in my power to help them continue their miraculous work."
The re-release of "Beyond Empowerment: The Age of the Self-Managed Organization" has been a great success and reached bestseller status in three Amazon categories, even appearing alongside a recent book from Amazon founder Jeff Bezos. The book's success has also led to numerous speaking engagements for Kirkpatrick, which has allowed him to make a significant contribution to St. Jude on "Giving Tuesday."
For more information regarding self-management, or to book Doug Kirkpatrick for a speaking engagement, visit www.nufocusgroupusa.com.
About Doug Kirkpatrick
Doug Kirkpatrick is an organizational change consultant, TEDx and keynote speaker, executive coach, author, and educator. He is a regular contributor to the Huffington Post Blog on Great Work Cultures, and a partner in NuFocus Strategic Group, an international consulting firm, where he leads organizational change and education initiatives. Kirkpatrick began his career in the manufacturing sector, principally with The Morning Star Company, a world leader in the food industry, as a financial controller. He now engages with the Leadwise Community, People-Centric Organizations, the Center for Innovative Cultures, Great Work Cultures, Work Revolution and other vibrant organizations and leaders to co-create the future of management. To learn more about Doug Kirkpatrick, visit www.nufocusgroupusa.com.
Media Contact
Company Name: Nufocus Group
Contact Person: Doug Kirkpatrick
Email: d.kirkpatrick@nufocusgroup.com
Phone: 209.605.5869
Country: United States
Website: http://www.nufocusgroupusa.com