2017 World Medical Robotics Conference ended successfully
2017 World Medical Robotics Conference was held successfully in Shenzhen, China on November 25-26. The conference revolved around the theme of "The Belt and Road • Medical Robotics from Scientific Research to Clinical Applications". Over twenty top-level academicians, professors and doctors who are from China, the United States, Germany, Sweden, Britain, France, and Japan have given a keynote speech individually during the conference, and they discussed the status quo, development and future of medical robotics. The themes vary from the research exploration, project progress, to clinical needs, clinical applications and multi-angle discussion.
2017 World Medical Robotics Conference aims to promote academic exchange in the field of medical robotics, strengthen the connection and cooperation among scientific research institutes, enterprises and governments, and promote the research and development of medical robotics. This year, the conference also set aside time for product exhibitions and road shows, so that investors, researchers, engineers etc. can all get together and discuss how to apply research findings to application and make technology marketable.
The conference topics covered the four major sections, including Surgical Robots, Robotic-Assisted Medical Treatment, Rehabilitation and Nursing Robots, Medical Robots and Artificial Intelligence. The guest speakers either talked about their recent research findings, or fully discussed the application of some recent technological breakthroughs from a clinical point of view.
In the end of each section, audience from hospitals, universities, research institutes, or enterprises put forward some questions which they are concerned the most. The combination of research and application point of view triggered a lively discussion. Experts and scholars have also said that the conference this year is one with its own characteristics, content, quality and they wish World Medical Robotics Conference next year can bring more exciting content for everyone.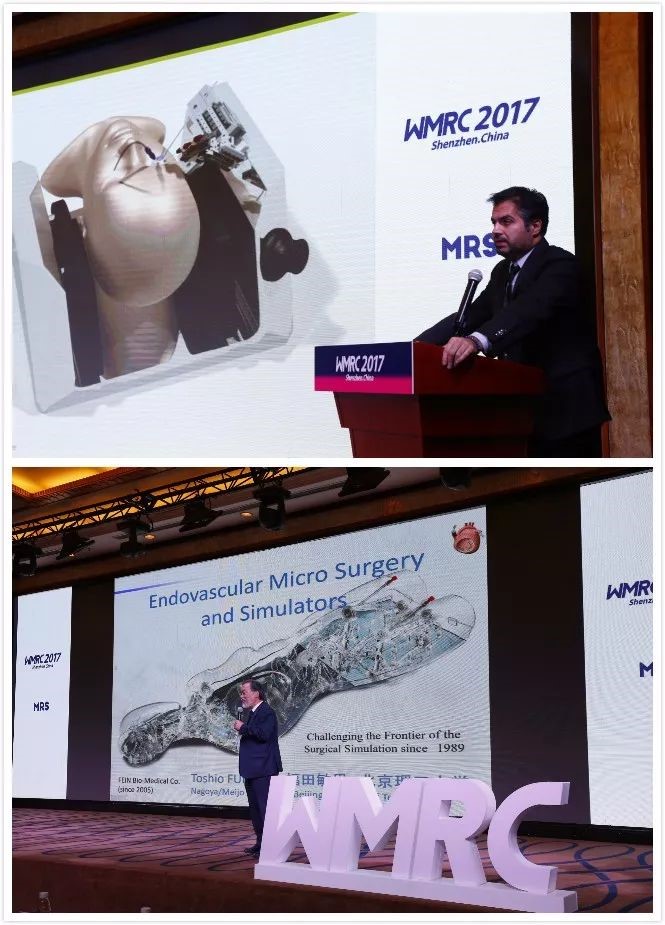 At the same time, a research report called "Global Medical Surgical Robot Industry Research Report" was released for the first time at the conference. The report was initiated by Medial Robotics Society and jointly published by ROBO Medical Robot Research Institute and an industry research team from PricewaterhouseCoopers. The research team spend more than one year to come up with the full report which discussed surgical robot industry in many aspects.
This conference is not only an academic feast, a number of products such as ophthalmic surgical robots and micro-nano vascular intervention robots are displayed through the conference platform. Experts attending the conference said that in the next 5-10 years, China will gradually surpass Europe and the United States to become the leader in the industrialization of medical robots. According to organizers, MRS revealed that the World Medical Robotics Conference next year will be held in Germany in 2018.
Media Contact
Company Name: Medical Robotics Society
Contact Person: Sophie
Email: 263531567@qq.com
Phone: +86 18751894863
Country: China
Website: http://www.worldmrs.org