Blue Ocean Publishing Group has chosen Erick V. Pagan, DMD, PC, of Pagan Affinity Dentistry in Washington, Georgia, as a contributing expert for the upcoming book, "The Million Dollar Smile: Changing Lives with Cosmetic Dentistry", which will provide expert information on the latest techniques in cosmetic and restorative dentistry.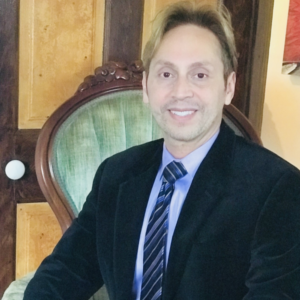 "The Million Dollar Smile: Changing Lives with Cosmetic Dentistry", scheduled for release in early 2018, will aim to provide patients with the most up-to-date information on state of the art dental treatment. The main purpose of the book, according to Blue Ocean Publishing Group's purchasing agent, Anna Foster, is to give patients real, practical information to help them in obtaining the best possible restorative and cosmetic dental work.
The book will feature contributions from expert dentists, selected from across the country, who are skilled and trained in the latest dental treatment procedures. Foster notes that "These expert dentists can provide people with all the necessary information for anyone seeking cosmetic or restorative dental treatment."
Importantly, the book is being written in layman's language that the average person can easily understand. It is intended not as a textbook for dental professionals, but as a helpful guide for ordinary people looking for top quality dental work. The expert contributors to "The Million Dollar Smile" are dentists who have advanced training in dental treatments and vast experience with procedures such as implants, veneers, and orthodontics, along with crowns and fillings.
Blue Ocean Publishing Group is working with Barak Granot of the dental marketing agency, DentoMetrix, to assemble the most knowledgeable team of experts as contributors to the book.
Dr. Pagan will author a chapter on dental crowns for "The Million Dollar Smile", a restorative and cosmetic dental treatment that he has vast experience in.
Dr. Pagan graduated cum laude from his undergraduate studies at Valdosta State University and then went on to dental school at the Medical College of Georgia. After working at a group practice in Savannah, Georgia for a number of years, he eventually purchased and combined two dental practices in Washington, Georgia, creating Pagan Affinity Dentistry, where he practices today.
Dr. Pagan has talents beyond his dental skills. In addition to painting, being an accomplished singer, songwriter, and recording artist have led to him being known as "The Singing Dentist". Ever since he began practicing, Dr. Pagan has enthusiastically pursued additional dental education and constantly expanded his skills in order to better serve his patients. His practice offers truly comprehensive dental care, including treatment options such as full mouth reconstruction, Invisalign and Clear Correct braces, dental bridges and crowns, implants, laser dentistry, and oral cancer screening. Dr. Pagan uses the newest and most up-to-date technology in order to help his patients address whatever dental issues they have and provide them with a beautiful smile and the best possible oral health.
Media Contact
Company Name: Blue Ocean Publishing Group
Contact Person: Anna Foster
Email: media@metrixpromotions.com
Phone: (800) 651-5818
Country: United States
Website: http://blueoceanpg.com/