Etherty ICO Co-founders , were the featured guests on Business Innovators Radio Blockchain Series with host Matthew Loughran taking a behind the scenes look into the Etherty ICO that launches this month.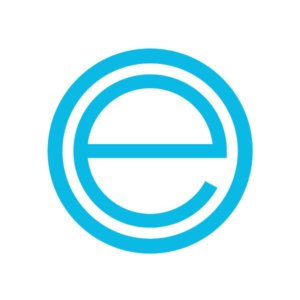 On a recent episode of Business Innovators Radio Blockchain Series with Matthew Loughran, Etherty ICO Co-founders, Discuss their upcoming ICO to disrupt the real estate market, provided a behind the scenes look into the Etherty ICO.
According to the Co-founders Murtaza Khan and Adnan Naeem, Etherty a blockchain based platform is launching an Initial Coin Offering (ICO) this month and is poised to disrupt the way people purchase real estate across the globe.
Murtaza said "Etherty is one of the most interesting startups that you will come across, bold statement, and I'll tell you why. Imagine a platform, where if there's a boom in another corner of the world, let's say Australia or Hong Kong, the platform brings real estate market to your app or device. You can buy, sell, trade in the market, even if you have only $1000 in the bank".
When host Matthew Loughran asked What void or opportunity might have inspired the creation of this platform? Murtaza answered, "Convenience to purchase is a huge hassle for people with mountains of paperwork, and that is part of the reason why we decided on our business model. Now, just on the inspiration for the idea, well, I remember quite vividly that I was in Dubai, and Adnan and I were passing by this amazing building called Burj Khalifa, which is the tallest building in the world right now. It is absolutely magnificent in person, and I was telling Adnan why can't we own a part of this? Why should it be so difficult? The average person should be able to invest and have opportunities to grow their money in any business venture with no barrier to entry. These things should not be even thought about, and that is what we are aiming to achieve".
During the Interview Adnan shared What is different about the Etherty ICO from other ones that we are seeing in the marketplace?, explaining, "Etherty is unique in the market, we believe. Where other ICOs have tried to launch real estate projects, specific technological application related to the blockchain, and some have even ventured into a platform to tokenize properties. None have looked at the market holistically to target the maximum market audience possible. Our white paper on our website, www.etherty.com, details a lot of these case studies. Etherty caters to individual homeowners, who want to raise money to do modifications for their houses, to traders and investors, who want a part of the action, of big developments, or whether they're starting their trading journey with us, or are seasoned investors, who want to access different markets effortlessly. So with that vast majority being catered to, we believe we are unique in our business offering".
Etherty ICO, the next big thing to disrupt the real estate industry across the globe, democratizing the real estate investment market.
The interview concluded with Co-founders saying "The Etherty ICO launches soon and the organization looks to be the Etherium of the real estate industry to open the real estate investment market to all and remove the barrier to entry ".
To listen to the full interview on Business Innovators Blockchain Series, visit https://businessinnovatorsradio.com/etherty-ico-fundamentally-change-real-estate-purchased-across-globe
To learn more about Etherty ICO, please visit https://ico.etherty.com
Media Contact
Company Name: Etherty
Contact Person: Matthew Loughran
Email: matt@midtownwestmedia.com
Phone: 8666017235
Country: United States
Website: https://ico.etherty.com