10trumps.com, an online review site, recently reviewed the top laser engraving machines and recommended specifically two engraving machines for two different sets of users.
10trumps.com, an online review portal that regularly reviews home and industrial electrical appliances, recently reviewed the top ten engraving machines and cherry-picked specifically two laser engraving machine products, namely Triumph Fiber TR-F20MS and Meterk 1500 mW Mini for the new users. The reviewers told that the Triumph and Meterk products are specifically suitable for new users who might not be too savvy and might have a shoestring budget.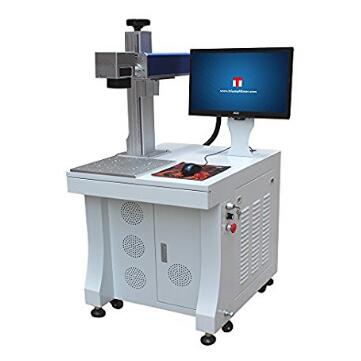 The Triumph TR-F20MS, which is the costlier of the two, is an easy-to-use laser engraving machine, according to Andy Cullen, one of the review team members. He added that the product comes with air-cooling mode which helps in controlling the heat, full adjustability and one-year guarantee.
"The Meterk Mini, on the other hand, is a portable laser engraving machine. It has an iron alloy frame design, which makes it strong enough to withstand wear and tear. This one is actually good for new users, and a wide variety of materials can be engraved using this machine, including wooden, plastic and cardboard materials. However, there's a small downside of the product. It cannot engrave metal, glass and ceramics materials", added Andy while speaking to the press.
According to him, they have now published the list of top ten engraving machines that have the potentials to have the lion's share of the retail market by the end of 2018. He said that they have tested the products in-house and has thoroughly documented the technical specifications, advantages and downsides of the products. Andy also added that they will modify their reviews as soon as a new feature is retrofitted to an existing product or an updated version hits the market.
The CEO and managing director of 10Trumps.com said that they are aiming at raising consumer awareness about the top products on the market and at sending traffic to the original retailer websites. "Our site is full of unbiased and in-depth reviews of laser engraving machines that are dominating the market now. However, we also welcome independent reviews from users who might be able to point out features which we have missed out on", he said.

About the Company
10trumps.com is a product review portal.
To know more, visit http://10trumps.com/
Media Contact
Company Name: 10Trumps Inc.
Contact Person: Media Relations
Email: contact@10trumps.com
Country: United States
Website: http://10trumps.com/