In order to express the gratitude to the customers, Alfa Chemistry decides to offer a series of big promotions for Christmas Day.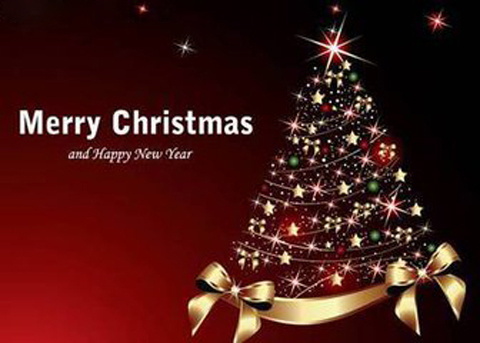 Alfa Chemistry, a global CRO, has served the pharmaceutical and biotechnology industries for decade. It offers an extensive catalog of building blocks, reagents, catalysts, reference materials, and research chemicals in a wide range of applications. Considering the specific requirements in APIs research, Alfa Chemistry is dedicated to provide an integrated platform with small molecule APIs/intermediates development and manufacturing capabilities from preclinical to commercial stages, which will do a great benefit to the developing process.
In addition, Alfa Chemistry tries to offer a wide range of services including synthetic route development, process development and optimization, scale up, registration and validation batch manufacture, and commercial supply production, as well as insect pheromone and precious metal catalyst.
Insect pheromone, a traceble subatance produced by insects, is also known as insect sex hormone. It can transmit information in intraspecific or interspecific species. So the insect pheromones play the important role of information transfer, affecting other physiological functions of insects. Alfa Chemistry offers a wide range of different insect pheromones that respond to control pests effectively and respectfully with the environment.
And precious metal catalysts are widely used in chemical processes for reactions including hydrogenation, asymmetric hydrogenation, dehydrogenation, reductive amination, alkylation, hydrogenation cracking reaction, disproportionation, degradation, carbonylation and so on.
Special offer with 5%-20% discount for about 200 fine chemicals for Christmas Day at Alfa Chemistry, which including Platium hydroxide (CAS 12135-23-8), 4-Methacryloxyethyl trimellitic anhydride, 1-Bromo-3-hexyloxybenzene, Magainin ii and so on. You can find more related information by visit the website: http://www.alfa-chemistry.com/promotion/christmas-promotion-2017.htm
"From December 5, 2017 to January 7, 2018, we provide big discount of over 200 fine chemicals, give you just the right amount regardless of whether you need to use in a laboratory, pilot plant or production facility," said Brenda Randy, the marketing Manager of Alfa Chemistry.
About Alfa Chemistry
Alfa Chemistry offers an extensive catalog of building blocks, reagents, catalysts, reference materials, and research chemicals in a wide range of applications. It also provides analytical services and laboratory services to the customers. Products listed on the website are either in stock or can be resynthesized within a reasonable time frame. In stock products can be shipped out within 3-5 business days upon receipt of customers' purchase order.
More than 300 different organizations from at least 40 countries worldwide have used Alfa Chemistry's products and services since its inception. A large part of Alfa Chemistry's customers are pharmaceutical and biotechnology companies, including Pfizer, Novartis, Merck & Co., Johnson & Johnson, AstraZeneca, and Bayer. Alfa Chemistry is also a preferred partner for many universities and non-profit institutes.
Media Contact
Company Name: Alfa Chemistry
Contact Person: Tylor Keller
Email: support@alfa-chemistry.com
Phone: 1-201-754-8553
Address:Suite 212, Waverly Plaza, 755 Waverly Avenue
City: Holtsville
State: New York
Country: United States
Website: http://www.alfa-chemistry.com/