Elani Kay is a life coach for parents of child actors. She coaches them through the unique challenges that come with raising a child in the public eye.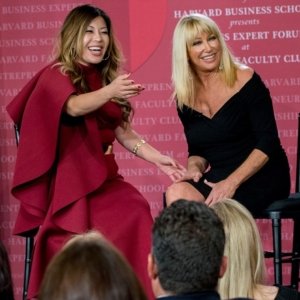 Elani Kay shared the stage with New York Time best-selling author Suzanne Somer when Kay was a featured speaker at the annual thought leaders conference Business Expert Forum at the Harvard Faculty Club. These thought leaders include CEOs, dignitaries, professionals, best-selling authors, technical and medical experts from around the world. She is a parent of a celebrity child and founder and CEO of Star Parents, an exclusive life coaching company for the parents of children in the entertainment industry.
Kay wears many hats. She is a best-selling author, life coach, speaker, single mother of three young boys, operations coordinator of an entertainment company and expert "momager" of her oldest son, who is a Hollywood actor. She helps parents achieve success in being able to fully manage their child's career as well be successful with their own personal ambitions. Using the "Star Parents" Program, Kay takes parents through a full mental and emotional makeover providing them the clarity and confidence that they "can" do it all!
Kay encourages people to do what makes them happy in life. After her son finished filming a TV show, when he was just nine-years-old, her son said, "In life, you should do what makes you happy, otherwise you will waste the time you have. Money is important because it lets you be able to do the things you want to do…But if I were to throw a bunch of money like hundred-dollar bills in the middle of a street where all these cars were driving fast, you shouldn't go try to run in the middle of the street just to get the money."
She is proud of her three children and calls them the blessings that give her purpose. When another child referred to her actor son as a role model, she realized that besides raising her children to be solid members of society, she has an even larger responsibility.
Just like everyone else, successful people have their own stories, with their own set of struggles. However, what becomes the cornerstone of their success comes from the strength, she said, from rising after they fall.
Kay has endured her own struggles in life. She has endured assault and has had her own life threatened. After keeping a low profile and avoiding social media for a period, she is happy that she is now past that and can tell her story.
Daily affirmations have helped her keep her focus and move forward in her life, Kay said. For the last seven years, at least three times a day, she repeats: "I am worthy. I am important. I am loved. I am a genius and I use my wisdom daily. I attract all the right people to help me grow a billion-dollar business. I am open to receiving all that is good that is meant for me."
She encourages others to be strong, resourceful and help themselves and believes a person's perspective rather than circumstances build his or her life experience.
"Let's not just raise our children to be stars, but believe that we are stars, too," Kay said.
Media Contact
Company Name: Star Parents
Contact Person: Elani Kay
Email: e.kay.cor@gmail.com
Phone: 888-333-6793
Country: United States
Website: http://www.starparents.biz