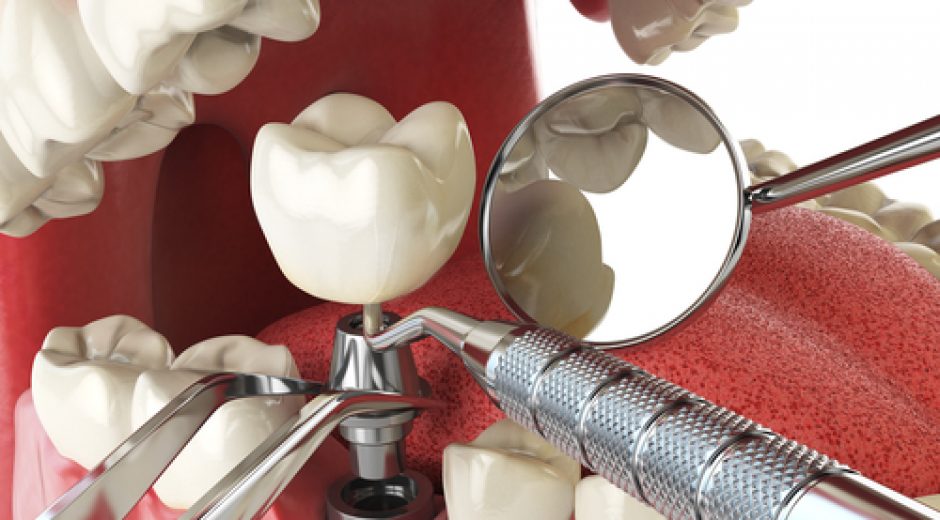 Years ago, when people lost teeth the only option for replacement was to wear uncomfortable dentures that never fit properly and were always slipping out of place. Nowadays, thanks to the invention of dental implants, there is another alternative to traditional dentures and flipper teeth.
That alternative is dental implants, and New Teeth In One Day Dental Clinics has taken dental implants even one step further by creating a one-stop shop for the people of Toronto and the surrounding areas of Canada. Another creation of New Teeth In One Day Dental Clinics is the All on 4 Dental Implant process. This procedure is especially good for people who are missing several teeth on the top or bottom (or both); in which, all the teeth are set on four implants.
No one wants feel as if they are being given the "run-around" and wasting their valuable time and money going all over town just to get the same services that can be received at New Teeth in a Day.
Patients receive the same quality care from just one dental clinic without the hassle of going all over town; besides receiving quality dental care that is being provided by the best dental professionals available in all of Canada.
New Teeth In One Day Dental Clinics (https://newteethinoneday.ca) have people coming in for dental implants with various reasons for wanting this treatment. Some people have lost their teeth as a result of an injury or accident; sometimes it is due to periodontal disease. In these cases the person may only need a single implant. A single implant is common for people who have lost only one or two teeth because of an injury or slight dental issues and is a better alternative to a flipper tooth.
Then there are the ones who have had severe dental issues or tooth loss that is the result of a medical treatment such as chemotherapy and the person has lost a lot of teeth; they may need a full set.
The other type of implants are what is known as multiple implants; these implants are for people who have several teeth missing, have healthy gums and want to keep the remaining teeth and gum areas healthy and intact.
About New Teeth In One Day Dental Clinics:
Customers are sometimes uncertain about the decision to have a dental implant procedure done. It is these conditions when it is necessary for the implant team members to intervene and give the patient words of encouragement; assuring the patient that every measure will be taken to ensure they are comfortable and made to be pain-free during the procedure.
The team at New Teeth In One Day Dental Clinics wants all customers to know they are empathetic and understanding to what anxiety the customer may be feeling. This is what the consultation and pre-procedural appointments are for. To ensure that the patient understands exactly what to expect and know that they will be administered a dental sedation to numb the effects of the procedure and put them "to sleep" while it is going on so that there are no surprises.
Because the patient is going to be under sedation is why they are required to bring a friend along to give them a ride and ensure they get home safely. This friend can also be a support for before and after the procedure.
If dental implants are something you or a loved one may want or need, give the above number a call and schedule a no-obligation appointment for a consultation appointment with a member of the dental implant team right away.
Media Contact
Company Name: New Teeth In One Day Dental Clinics
Contact Person: Media Relations
Email: Send Email
Phone: 855-999-7478
Address:67 Gilroy Dr. Toronto, ON M1P 2A2
City: Toronto
State: Ontario
Country: Canada
Website: https://newteethinoneday.ca/