The Holistic Health Center has spent years helping people become the best versions of themselves, inside and out, through drug-free therapy and counseling. None of the services provided by the HHC could be successful without the help of numerous certified practitioners. The HHC offers shared office spaces to certified professionals seeking to work in their clinic and provide quality holistic health services.
Most practitioners desire a work environment where they can focus on their patients without any outside distractions. The Holistic Health Center has created an environment that is clean, professional, and practitioner-friendly. Because of this, practitioners can go into work each day knowing that they have an opportunity to be the best practitioner possible. Part of starting a successful business in a place like Vaughn, ON is being able to create a professional environment that allows employees to do their best work.
The HHC's shared offices gives practitioners an opportunity to have their own offices without the costly price of ownership. The costs of starting up a new practice can be prohibitive, due to the need for office equipment, a website to promote the business, and the purchase or rental of office space.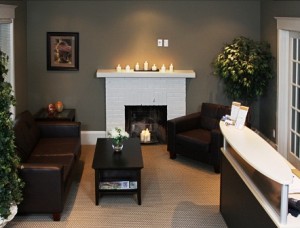 All of these issues can be bypassed with the help of HHC Shared Offices. HHC Shared Offices offer a number of perks which include:
Short Or Long Term Leases
Hourly or Daily Rates
Minimal Investment
No Hidden Costs
Personal Webpage
Marketing Opportunities
Networking
Business Cards
Fully Furnished
Telephone, Mail & Internet
Reception & Workshop Space
Parking Lot
Lunch Area

Video Link: http://www.youtube.com/embed/eb3zVL1ovs0
The HHC offers a number of deals that will allow a practitioner to get their own office using the HHC shared offices. Prices with WIFI and Mail Handling include:
Hourly Rental Space
$140 per month
Daily Rental Space
4 full days of Day Office use per month
$340 per month
Office Premium
8 full days of Day Office use per month
6 hours per month of Workshop Room per month
Access to online scheduling software
$680 per month
Daily Rental Space
4 full days of Day Office use per month
$340 per month
Workshop Room Package
10 Full Days of Workshop Space
One Press-Release announcing series of workshop/seminar/classes
Website link to series of workshop/seminar/classes
save $245!
$955 per 10 Days

The Holistic Healthcare Center located in Vaughan, Ontario is dedicated to providing drug-free, integrated natural healthcare in all aspects of the mind, body, and spirit. The HHC Shared Offices offer practitioners a chance to run their own private business without the cost of owning an office, having to market themselves, and pay high overhead pricing. The Holistic Healthcare Center believes that creating a quality environment for the customer will keep customers happy.
Media Contact
Company Name: Holistic Healthcare Center
Contact Person: Media Relations
Email: Send Email
Phone: (905) 553-9255
Address:2174 Major Mackenzie Drive
City: Vaughan
State: Ontario, L6A 3Y8
Country: Canada
Website: http://www.hhccentre.com/rent-an-office/