For the best treatment of drug, alcohol and substance abuse, patients need to look no further than Inspire Change Wellness. The centre in Vancouver, Canada, specifically caters to men only in order to secure the best possible environment on the road to recovery.
Inspire Change Wellness provides first-class addiction treatment at cost-effective rates to residents of Vancouver and Canada in general. High-quality facilities and a welcoming environment ensure patients lead a normal life while in care.
A comforting atmosphere with daily activities and clean living areas give patients in Canada an unmatched recovery process. Additionally, Inspire Change Wellness has become well known for providing excellent addiction treatment service above and beyond what is commonly expected.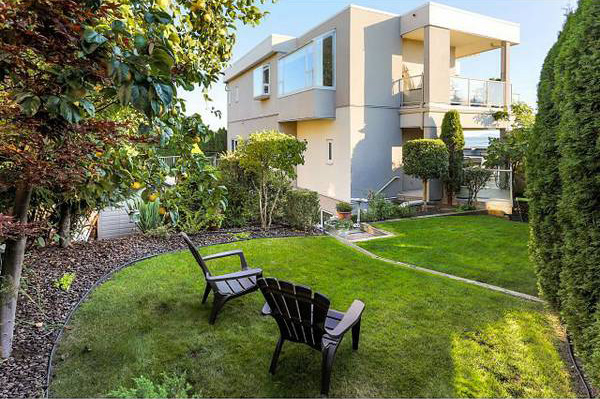 Due to the dedicated, professional clinical staff, Inspire Change Wellness is ranked highly as one of Canada's best drug and alcohol rehabilitation centres. With highly qualified staff who know the struggle that patients with substance abuse go through, the best possible care can be provided. Add to this the latest recovery methods and techniques and you have a winning combination of unbeatable service.
Some of the Treatment Philosophy & Options available include:
Cognitive Behavior Therapy
Evidence-Based Treatment
Individual Treatment
Non 12 Step Course
Personalized Treatment
Clinical staff at Inspire Change Wellness work not only with patients but also family members to ensure progress is made each day and the best possible results are achieved. Personalized treatment service is provided and customized to meet patients needs.
Staff treatment specializations include: alcohol addiction, alcoholism treatment, anger management, cocaine addiction, co-dependency, drug addiction, executive treatment, heroin addiction, marijuana addiction, MDMA addiction, men only, opioid dependence, prescription drug addiction, private rehab, substance abuse, trauma treatment
To be as comfortable as possible during a stay, patients should bring the following:
Contacts numbers of doctor and close family members
Birth certificate, drug plan benefit card and health card
List of medical conditions
Any prescription medications required
Personal hygiene products
Family photos and mementos
Books, puzzles and anything to keep busy
Appropriate clothing for seasons you will be staying
Items that should not be brought:
Anything that contains alcohol or drugs, with the exception of prescription medication
Any outside food and drink
Laptop, mobile phones, electronics
Any weapons, lighters and matches
Gambling items like dice, casino chips or playing cards
Valuables or expensive jewellery
About Inspire Change Wellness
Inspire Change Wellness is a private drug and alcohol rehab centre in Vancouver providing top quality treatment for men with drug and alcohol addiction. The centre has a reputation for staff with top-level master's degree therapists with extensive experience in addiction treatment.
Media Contact
Company Name: Inspire Change Wellness For Addiction Treatment
Contact Person: Louis Grant
Email: Send Email
Phone: (888) 277-2145
Address:15216 North Bluff Road Suite # 509 White Rock Vancouver
City: Vancouver
State: British Columbia V4B 0A7
Country: Canada
Website: https://addictionhealingcentre.ca/gallery/