Paycoin is the latest cryptocurrency system introduced of late and there are many investors who are choosing this over other forms of digital currency. Paycoins.biz now offers daily news and insights.
Paycoins have started to change the paradigms of the cryptocurrency market. Not only this, but anew league of ecommerce sites that accept this form of currency has also started to grow in numbers. Paycoins.biz, an online paycoin related news portal, now offers daily news, tips and insights for serious investors. The website is run by a small group of web entrepreneurs who are foreseeing a new alternative of the traditional currency based transaction system in paycoins. The company recently shared the official announcement of GAW Miners, a popular virtual currency mining site, and predicted that crypto currency will soon turn real currency obsolete when it comes to online transactions.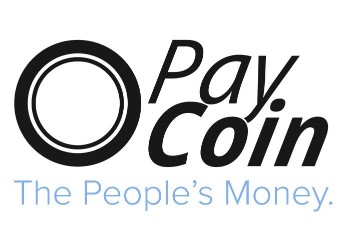 Paycoin is a software-based online currency that is accepted by quite a few online commerce sites as of now. Paycoins.biz, the online news portal that comes up with daily announcements and crypto currency industry news, recently also announced that Paybase VISA, another great initiative from GAW Miners that is considered a near equivalent of PayPal, is soon to be unveiled by the digital currency market leaders. Paycoins.biz owners, who are quite optimistic about the success of new crypto currency, have dished out many other insights about the upcoming Paybase and paycoin crypto currency as well.
Paycoins.biz has also maintained that the cryptocurrency can help individual owners to make a fortune online. It uses the latest currency encryption techniques as well as it can be used across the globe. Paycoins.biz also keeps a tab on the ongoing forum discussions in GAW Miners. Paycoin.biz is committed to making the world's most attractive cryptocurrency. The owners have also taken several steps to organize the entire ICO funding system. It aims to simplify the process of crptocurrency mining as well as bring more transparency into the system.
"We built the Paycoin system with keeping in mind that miners must be as successful as the cryptocurrency system itself. A blockchain system can only be sustained if miners are profited as well. Our aim is to ensure profit for Paycoin miners, scientifically and system. We are trying to make more people aware about the Paycoin system and we hope many more people will adopt the new currency system", said the owner of Paycoins.biz.
About the Company
Paycoins.biz is powered by Paycoin.com, an emerging cryptocurrency system.
To know more about the cryptocurrency system, visit http://paycoins.biz/
Media Contact
Company Name: Paycoins
Email: admin@paycoins.biz?
Phone: 1-888-693-0064
Country: United States
Website: http://paycoins.biz/