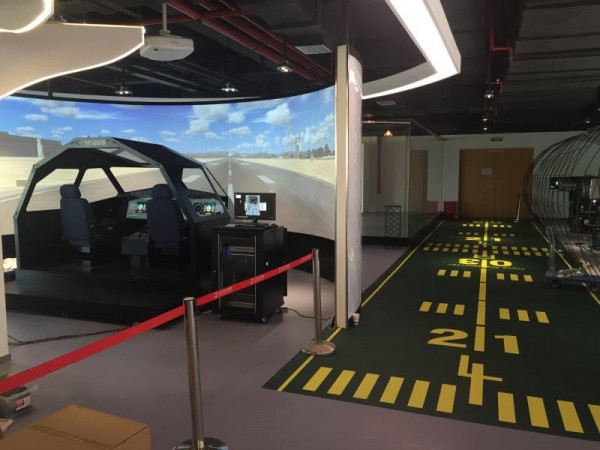 CNFSimulators in COMAC
CnTech one of the best imitation company in China for manufacturing world-class flight simulators have introduced a wide variety of flight simulators. CNFSimulator.A320 Version 4.2 being the newest introduction to the market with a bunch of added features to make it the one-stop solution for A320 flight training. Commercial Aircraft Corporation of China, Ltd. Or more popularly known as COMAC, is the Chinese state-owned aerospace manufacturer, who manufactures commercial aircraft for the world market. CnTech is the official training partner for the COMAC. In 2017 May, President of COMAC and leaders of Shanghai government experienced the CNFSimulator.A320 and accepted it to be the sole training partner, marking it one of the endeavour in our path towards the prowess.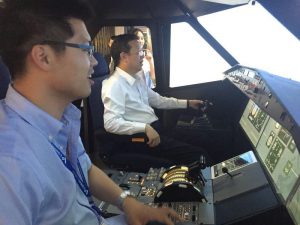 CNFSimulators in China Air Force
Our prowess in the flight simulator manufacturing industry is proven by the flagship simulators including A320, B737, C919, IL-76, F-35, Su-25, Cessna172 and Bell 206. All the simulators are well-adhered to the industry standards and we always run an extra mile for the quality of our products. All the simulators are manufactured after a thorough research and development phase. This makes our flight simulators the best choice for all the requirements.
CNFSimulators in Flight Experience Centres and Flight Schools
Apart from the COMAC and China air force flight training facilities, CnTech flight simulators are playing an important role in local and overseas flight experience centres and flight schools. CnTech's CNFSimulator.A320 version 4.2 having all the features required to create a realistic experience for the users. Designers and manufacturers in CnTech have taken every measures to imitate the real world aircraft to improve the flying experience. 4k displays that create a vivid Out The Window (OTW) depictions, generate scenes as same as real world flying. Even the software installed in to the CNFSimulators are optimised to improve the flying quality. CNFSimulators are the go-to option for flight school's flight simulation requirement that should be completed through a Flight Tainting Device (FTD). Due to the superior coequality of CNFSimulators, they can be used to recreate emergency situations inflight that could help students to practice over and over again with a less cost and a risk.
Most of the flying schools, china air force and COMAC appreciates the after sales assistance provided by the CnTech. We are offering assistance in all aspects for the customers to make their operations seamless. CnTech working hand-in-hand with the flight schools, china air force and COMAC to further improve the quality of our products.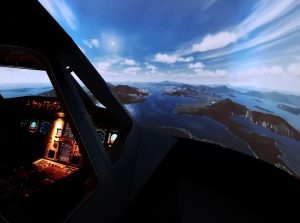 Source: https://en.cntech.com/cnfsimulator-users/
Media Contact
Company Name: CnTech
Contact Person: Media Relations
Email: Send Email
Phone: +86 18817570024, +86 19921090304
Country: China
Website: en.cntech.com