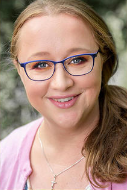 Constellation of Hope is a newly launched book released on 10th of July, 2019. The book is based on the true story of the Hawley family. Tiffany and Robert Hawley's first child was born three months premature due to Preeclampsia and they had to face terrible health ramifications, in addition to the mental pressure of raising their child to be healthy in life. As a Catholic student, Tiffany finds solace in the Church route and immersed herself in faith to get over the difficult circumstances presented before her family. Tiffany has served others all her life and she continued to do so, via the Church's programs which ultimately healed her emotionally, mentally and physically.
The book describes her, and her family's journey in dealing with Preeclampsia, which can help others educate about the illness and find a ray of hope. We got in touch with Tiffany to know more about her journey and her latest book.
Interviewer: Give us a brief about your background?
Tiffany: Currently I am a stay at home mom and homeschooler to our daughter Eva, micro coffee roaster and host a podcast. Before taking on these unexpected roles, I was employed at Sikorksy Aircraft Inc. as an Avionics Technician.
Interviewer: When did you first found out you had Preeclampsia?
Tiffany: When I found myself in the maternity triage unit at Yale Newhaven Hospital at 28 weeks into my first pregnancy.
Interviewer: How did you gather the strength to deal with Preeclampsia?
Tiffany: On a subconscious level, I didn't allow myself to ask any of those "what if" questions. From the day we were admitted to the day Eva "went shopping" I thanked the nurses and doctors every day and looked forward to Eva's progress. When baby boys are discharged they "go fishing" and girls "go shopping". I think intentionally looking forward to small goals each day and helping with changing her tiny diapers the size of big tea bags and giving her baths in bowls and gently feeding her put me mentally in a positive place. I didn't plan on having a c-section, let alone an emergency c-section, we didn't get to hear my daughter cry at birth, we didn't get to see or hold her immediately after birth. But when we saw her for the first time after four hours of waiting, I just smiled and said "look at my daughter". Eva gave me purpose and I didn't want to let her down and promised her that we would be there every day till she came home.
Interviewer: How do you manage your daughter's health, considering she was born 3 months premature?
Tiffany: Eva was very fortunate with her health. At four months when she "went shopping" she came home on three prescriptions and was only on them for a few months. After that she had a clean bill of health! We kept the air purifiers and hand sanitizer in all the rooms to help prevent her from catching anything for as long as we could until she got bigger and better able to fight any cold she may get.
Interviewer: How did the religious route help you heal?
Tiffany: It helped in many ways. Going back to church helped make sense of what we went though and why. God doesn't put you in situations for no reason. Even if it doesn't make sense now, it may later. Church helped put a lot of things into perspective; Family, life and being a mom. Being able to work together and help others was the clarification I needed, especially with so many changes happening in my life at that time. Growing in my faith has helped in our healing process and create the faith foundation for Eva to build upon.
Interviewer: Tell us something about your latest book, Constellation of Hope?
Tiffany: I spent the better part of seven years asking and researching why I had no energy in the afternoons, couldn't lose the weight I gained during pregnancy and so on. I had to find the answers on my own and most of time, I didn't enjoy it but I knew I had to find answers. I had to find a new doctor that would help get to the root of my health problems and when I bettered myself I decided to take my journal for healing and medical notes and turn it into all of my notes and research into a book and help other families find healing and help years faster than I did.
Interviewer: How will this book help others suffering from Preeclampsia?
Tiffany: Sharing resources and information that took me years to find and help those looking for the same information save years of looking and start the healing process now and get back living their lives with a renewed purpose.
Interviewer: Describe a regular day in your life with your family?
Tiffany: I'm laughing while thinking about this one. Well, I can tell you this. Every day I wake up thankful and grateful for being Eva's mom and from there involves meals, school lessons, field trips, activities, occasionally errands, lots of hand washing, lego projects and rest in-between doing it all over again.
Interviewer: What message you'll give to others going through a similar condition?
Tiffany: When our daughter Eva was born three months premature dues to Preeclampsia, we didn't know quite the journey that laid before us. Survival was just one. Living with the health ramifications was just another and at the religious route was yet another out of nowhere turn. But sometimes some of the turns in life are from out of nowhere.
Media Contact
Company Name: Constellation of Hope
Contact Person: Tiffany Hawley
Email: Send Email
Country: United States
Website: www.constellationofhope.com