Oldsmar, FL – Trifecta Networks, an information technology services and solutions provider based in Oldsmar, Florida, has helped over 10,000 customers worldwide maximize their IT budgets and develop comprehensive IT solutions while proving to be an industry-leading provider of new and used IT hardware products.
Offering a robust array of services to its global clients, Trifecta Networks offers tested, trusted, and timely services that leading companies have come to trust for their information technology needs. With technical services that include on-site implementations, installations, and deployments, as well as configurations, stagings, and refurbishments, Trifecta Networks' network equipment is state-of-the-art.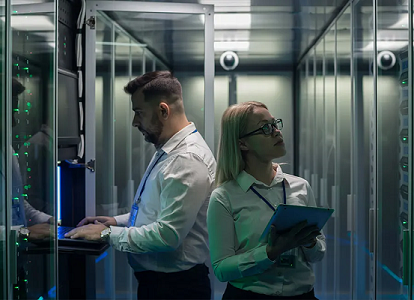 With Trifecta Networks, customers no longer need to consult with multiple vendors for their information technology needs. Instead, Trifecta Networks buys and sells all central IT hardware components directly to companies and supports their installation and use. Their industry-leading lifetime warranty and status as a 5-star certified provider demonstrates a lasting commitment to providing hardware that is inspected, tested, and reliable to meet a company's IT needs.
A leader in IT asset recovery and disposition services, Trifecta Networks stands ready to assist in IT refreshes, cloud migrations, and data center relocations. With a keen awareness for data security and adoption of leading industry security practices, customers are assured their security needs are met. Not only committed to risk mitigation, Trifecta Networks is also committed to maximizing a company's return on their investment, providing scalable logistics solutions, and demonstrating e-cycling expertise to maximize budgets and IT resources.
To learn more about Trifecta Networks and their IT services, please visit TrifectaNetworks.com.
About
Trifecta Networks is a leading independent reseller of pre-owned unused and refurbished networking and telecommunications equipment, and an authorized agent and reseller of new appliances and equipment related primarily to security/vulnerability management, network visibility, APM/NPM, virtualization, UPS, cables, optics, accessories and other IT products serving 10,000+ customers in 80+ countries.
Media Contact
Company Name: Trifecta Networks HQ
Contact Person: Chris Angulo
Email: Send Email
Phone: 1-866-771-9785
Address:4027 Tampa Road, Suite 3900
City: Oldsmar
State: FL, 34677
Country: United States
Website: www.trifectanetworks.com