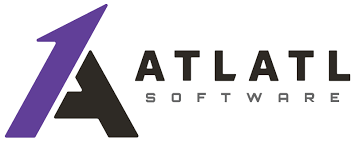 By leveraging the Atlatl Software Visual configuration tool, a well-known heavy equipment manufacturer increased sales opportunities by 30%, and are closing these opportunities at a 40% higher win rate than before. These improvements in the sales process alone have enabled them to achieve sales targets.
Before adopting Atlatl's technology, the manufacturer's year over year (YoY) sales were stagnant, market share was being threatened, and pressure was mounting to reinvigorate a customer base. To address this problem the company invested more in new product features and offerings to excite buyers. They spent more on research. They planned out massive product launches. Additionally, they produced collateral, outfit showrooms, and supported the training of an entire force of sales and marketing professionals to help sell these new products. Yet still, hitting sales goals continued to be a challenge.
The leadership team began to look at the potential of a visual configurator. They understood that if deployed successfully, a visual configuration tool would increase the sales cycle, improve order accuracy, and lead to better customer experiences. These benefits on top of new product offerings would unlock market potential and provide them with the increased sales numbers they were after. Atlatl was able to gauge the readiness of the company's digital assets, determine the scope, and prepare an implementation plan.
Today, the company can work directly with their customers, helping them buy exactly what they want. This adjustment has positioned them as the leader in the marketplace. The immersive buying experience offered now is being sought after and its impact has led to transformational gains in the sales process and on the bottom line.
To read more, go to: http://bit.ly/2ZV0Xgv
About Atlatl Software:
Atlatl (www.atlatlsoftware.com) delivers speed and accuracy to power a more productive sales experience. We are able to do this by leveraging the benefits of 3D visual product configuration and step-guided workflows to streamline the sales process and drive efficiency. To ensure order accuracy and empower users, we work closely with our customers to understand their business, product, and engineering rules. Building these into our tool, our customers are able to work faster and more independently than before to improve their productivity.
The result is increased sales, higher win rates, and a better customer experience when partnering with Atlatl. Follow Atlatl Software on Twitter @Atlatlsoftware.
Media Contact
Company Name: ATLATL Software
Contact Person: Chris Beaudin
Email: Send Email
Phone: (540) 335-1801
Address:658 King St
City: Charleston
State: SC
Country: United States
Website: www.atlatlsoftware.com