Imagine a World Without a Box, That's What Makes Thierry Lindor a Limitless Visionary Entrepreneur
Montreal, QC – July 22, 2019 – There is no question the Internet and digital platforms have changed the way people connect to build real-life social relationships. The real estate expert, speaker, and entrepreneur, Thierry Lindor goes one step forward by being relational instead of transactional alongside diverse communities and industries.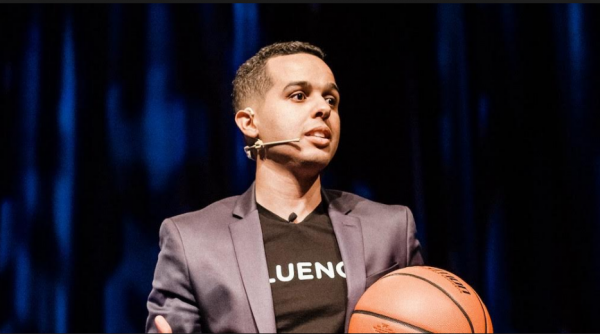 With 18 years+ of experience known in the Quebec Entrepreneurship Scene and G20 Official Canadian Delegate, Thierry Lindor have founded and built numerous communities that have organically grown into successful companies. Focusing on a fan base that allows testing markets, trends and consumer-behavior before launching companies has been a big part of Thierry's business success.
"In both your professional and personal life, you can focus on Transactions and go fast or build Relations and go far, said Thierry Lindor, founder, and CEO of Influence Orbis, a modern media company specialized in marketing experience. "The way we do things differently at Influence Orbis is by focusing on the community behind your organization. We strive to get to know and meet people from your audience to get to know their perspectives and concerns before a single piece of content or ad is created. We do not cut any corners in getting to know the people that matter most to you."
The relational vision of Thierry Lindor has opened him diverse doors in the entrepreneurial scene as a TV contributor, keynote: speaker, radio host, interviewer and producer of successful events in the city of Montreal including renowned speakers such as Gary Vee at Influence MTL 2017, Casey Neistat – Influence Gen 2018, Malala Yousafzai – Influence MTL 2018, and Charlamagne Tha God – Influence Health next July 27.
KNOW MORE ABOUT THIERRY LINDOR
Award-winning real estate expert, speaker & entrepreneur with 18 years+ of experience, known in the Quebec Entrepreneurship Scene and G20 Official Canadian Delegate. Founder and CEO of Influence Orbis.
What's Coming: Sommet International De l'Education (SIDE 2020) with Fondation Jasmin Roy Sophie Desmarais in 2020.
Visit Thierry at www.thierrylindor.com and www.influenceorbis.com.
Media Contact
Company Name: Influence Orbis
Contact Person: Thierry Lindor
Email: Send Email
Phone: 514 240 6484
Country: Canada
Website: https://www.influenceorbis.com/