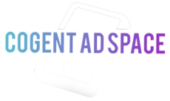 The Digital Marketing Agency is Emerging as a One-Stop Platform For The Established & Emerging Instagram Influencers From Around The World
July 22, 2019 – Cogent Ad Space has proudly announced that it is offering a wide range of digital marketing services for the global social media phenomenon, Instagram. The digital platform has dominated all the other social networks in the world and the Instagram marketing agency that was created over a year ago now has an overwhelming number of satisfied Instagram users as its customers.
"We are basically an Instagram marketing agency, and we have designed our company to help our valued clients see the actual results for themselves," said Alec Peterson, the Founder and Owner of the Instagram marketing agency, while talking about Cogent Ad Space. "We strive to stand apart from our competition in the market and we have successfully achieved this by offering only guaranteed results for our clients," he added. Alec is recognized industry wide as a "go-to" Instagram specialist, having 4 years of seasoned experience.
In addition, the company guarantees substantial growth of an Instagram account and many emerging and established social influencers are among its happy clients. By offering thousands of followers from the United States, the digital marketing agency is helping Instagram users and social influencers to increase their global circle of influence and reach a broader worldwide audience. This helps users get more credibility in the competitive environment of Instagram and as a result, they get fame and recognition fairly quickly.
"We are able to drive a lot of traffic to your page to convert real people into real followers," Alec added. Many influencers and their content has gone viral due to the effective marketing strategies of Alec and his talented team of Instagram specialists. Furthermore, the agency is getting a phenomenal response from its growing number of clients from around the world and it is establishing itself as the 'go-to' Instagram marketing agency.
For more information and inquiries, please email at: info@cogentadspace.com or visit the website at: www.CogentAdSpace.com
Media Contact
Company Name: Cogent Ad Space
Contact Person: Alec Peterson, Founder
Email: Send Email
Phone: 7013713884
Country: United States
Website: www.CogentAdSpace.com