With the maturity of computer technology, Internet technology and mobile Internet technology, a growing number of people hope that the game industry can be more convenient, networked and mobile. In this circumstance, GAMC, the distributed protocol platform public blockchain, that solves the issue of openness, fairness and transparency through quantum underlying protocol blockchain technology came into being.
The primary goal of GAMC in the early age is to eliminate the drawbacks of centralized game. The native quantum contract blockchain technology could transform the existing game industry and industry similar to game, and make game more innovative with proven fairness and auditable algorithms.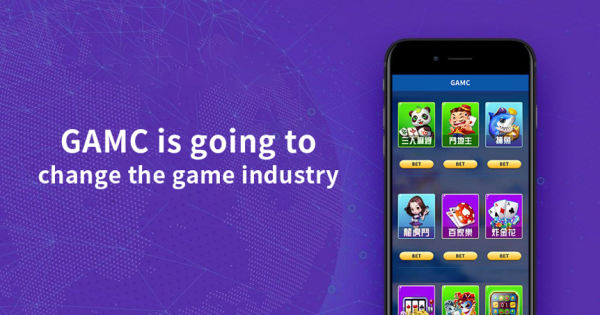 Native quantum contract blockchain technology will help game industry and industry similar to game develop faster. Besides, advanced technology allows game operators to directly feature secure transactions and easy-to-use environments in thousands of games. GAMC will fully integrate game operators, game developers, website managers and game players in order to make the interests of the four parties more humane and reasonable.
GAMC blockchain 3.0 quantum underlying technology is characterized by low storage, high frequency operation, circular digital signature, trading volume expansion, super TPS operation module and other technical features. Each smart terminal will become a block node server, and the type of terminal can be large server, smart terminal, mobile phone and other wearable devices of Internet of things. Innovative mining mode based on BPOS solves the scalability, decentralization and security problems of public blockchain triangle function. Meanwhile, the CryptoNote application protocol is used to solve 51% of the hash rate attacks. The quantum contract features of GAMC eliminates the controllability of traditional centralized online game. The identification of key feature ensures the privacy and asset storage security of each game player.
In the future, GAMC will be applied to thousands of Dapps all over the world, such as games, guessing games and e-sports. Relying on GAMC blockchain 3.0 quantum underlying protocol, more rich entertainment life will be brought. GAMC will become the most advanced and unique driving engine that focuses on the application of blockchain technology in the gambling entertainment industry in the history of global blockchain. In the future, GAMC will definitely generate infinite market value, and is going to change the game industry.
For more information about the company, please go to http://www.gamc.vip or contact us via email at info@gamc.vip.
Media Contact
Company Name: GAMC
Contact Person: Joe Nash
Email: Send Email
Country: United Kingdom
Website: http://www.gamc.vip