The podcast has been given a new name, but the meaningful message and purpose has remained!
Dr. Siohvaughn L. Funches Wade, a renowned public speaker, professional counselor and Founder and President of a Woman's Worth Foundation Inc., has successfully launched her newly renamed podcast called "The One Thing That's Needful" which allows subscribers a window into her new life and provides sound wisdom, along with practical tools, that positions listeners to inherit all of God's promises, and empower them to know and fulfill their God-given destinies in Christ Jesus.
Promises are the seedbed for miracles to occur. God wouldn't have made all the promises in the Bible if He weren't both willing and able to perform them! Yet, people cannot be presumptuous and simply assume such benefitsautomatically manifest in their lives. So how can individuals claim God's promises with the expectation thatHe will take pleasure in answering their petitions? "The One Thing That's Needful" podcast satisfactorily answersthis question and so many others that life begs the answer.
What you believe makes all the difference in how you possess God's promises in your life and fulfill your destiny.
In this liberating and insightful new podcast by Dr. Siohvaughn L. Funches Wade, subscribers will understandhow it is believing in what Christ has already done for them, that causes them to posses their abundant inheritance in Christ. Find faith arising as you hear how you are righteous by faith through Jesus' finished work and step into a greater measure of God's favor and blessings.
Let "The One Thing That's Needful" podcast empower you to receive all that you need from Christ for a glorious future.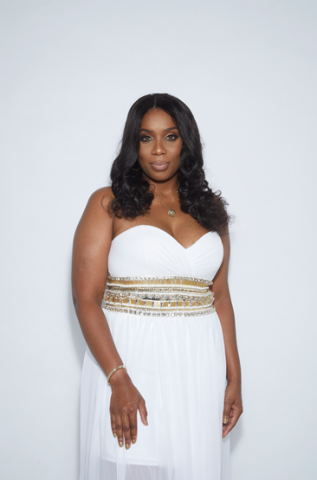 About Dr. Siohvaughn L. Funches Wade
Dr. Siohvaughn L. Funches is a loving mother, philanthropist, renowned public speaker, and a now two-time published author. Spearheading her own publishing company, A Wow Woman Publishing Co., Funches has authored and released two books, The True Story for God's Glory: The Life of Siohvaughn L. Funches-Wade and YouGotta Let God Finish. As Founder and President of A Woman's Worth Foundation Inc., Dr. Funches is enriching multitudes of people's lives with the transforming truths of the Gospel of Jesus Christ and countless programs.
Dr. Funches has earned her Bachelor's Degree in Psychology, a Master's level certification in Professional Counseling, a Doctorate in Theology and a Juris Doctorate degree in law, where she graduated Magna Cum Laude. Currently, Dr. Funches owns her own alternative dispute resolution firm, known as The Mediation Matters Firm, where she provides clients with various alternative disputeresolution services. She has been featured in many popular radio, TV and print media outlets.
For ways to get involved or donate to A Woman's Worth Foundation, please visit www.drfunches.com and subscribe today to The One Thing That's Needful Podcast on Apple, Google Play, Stitcher, Spotify and Radio.com
Media Contact
Company Name: Distinguished Public Relations
Contact Person: Ms Renae Francis
Email: Send Email
Phone: 3475835263
Country: United States
Website: http://www.distinguishedpublicrelations.com/