"A women's literary club has a secret murderous agenda in Israeli director Guilhad Emilio Schenker's darkly comic horror film" – The Hollywood Reporter.
Los Angeles, CA – July 23, 2019 – Israel's first feminist-cannibal-fantasy film, 'Madam Yankelova's Fine Literature Club', will screen at Kansas City's Alamo Drafthouse Cinema on July 31st and is now streaming on digital platforms: https://amzn.to/2JKJ5yi.
The debuting gothic horror comedy from Guilhad Emilio Schenker (Lavan), written alongside Yossi Meiri (A Wonderful Day), Madam Yankelova's Fine Literature Club (aka 'HaMoadon LeSafrut Yaffa Shel Hagveret Yanlekova') is a bedtime story for the broken hearted, the tenderly twisted and the fed-up feminist. Inspired by the dark themes of the novella, "The Mistress and the Peddler" by Nobel laureate S.Y. Agnon, Madam Yankelova's Fine Literature Club is comprised of love and hate, femininity and aging, strong friendship and the ability to say goodbye.
"Resembling a modern-day Grimms fairy tale, the film even manages to have its cake and eat it too by combining its extreme feminist premise with a sweetly old-fashioned happy ending," concluded The Hollywood Reporter.
Following a secret women-only club – a club that sacrifices men. Whoever brings the most attractive man to their weekly meeting is awarded with a Woman of the Week trophy. After, the men are carved and ground up into hot dog meat.
First rule: The lady with the best looking date wins.
Second rule: Collect 100 trophies and the member achieves the coveted status of Lordess.
Third rule: Love is prohibited.
So, when Sophie falls in love with a mysterious man, she must choose between her last chance for true love or her one shot for fame and glory within this macabre high society of lordesses.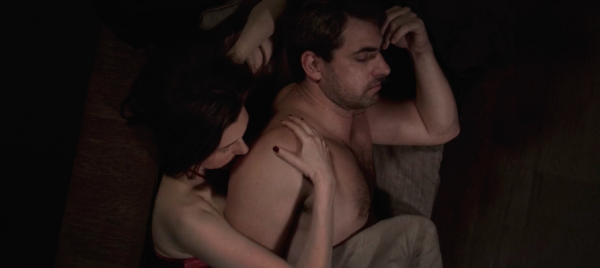 "The film has an attractive, gothic vibe about it that looks inspired by early Tim Burton or current Guillermo Del Toro works," wrote Sean McConville's Reviews, adding, "With a limited budget, Guilhad Emilio Schenker will surprise everyone with such a solid feature film debut. Madam Yankelova's Fine Literature Club was my introduction to Israeli filmmaking, and it has set a promising outlook."
Madam Yankelova's Fine Literature Club will screen for one-night only on July 31st at Kansas City's Alamo Drafthouse Cinema (1400 Main St, Kansas City, MO 64105). Please reserve your seat by contacting jenna@tricoast.com or purchasing tickets here.
ROCK SALT RELEASING has released Madam Yankelova's Fine Literature Club onto various digital streaming platforms today (DirecTV, In Demand, Vimeo on Demand, Amazon, iTunes, Hoopla, FlixFling, AT&T, Vudu, Google Play, FANDANGO, Sling/Dish). Trailer: https://www.youtube.com/watch?v=TpaQA2e9MG8.
Featuring a force of nature, Keren Mor (Parashat Ha-Shavua, Yom Haem), Israeli theatrical legend, Lea Koenig (Shitsel, Kadosh) and award-winning actress, Hana Laslo (Free Zone, Plasticine), Madam Yankelova's Fine Literature Club stars Alex Ansky (Orchestra of Exiles), Anita Buckshtein (Game of Thrones), Razia Israeli (Schindler's List) and Yiftach Klein (Noodle, 7 Days in Entebbe).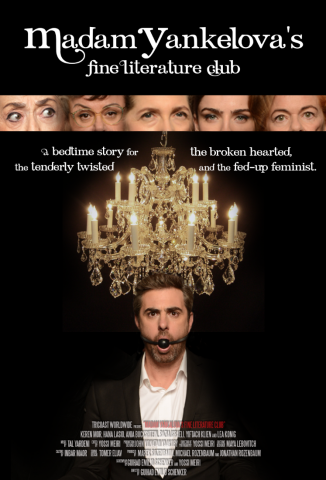 MADAM YANKELOVA'S FINE LITERATURE CLUB (2018, 90 min.) Directed by: Guilhad Emilio Schenker. Written by: Guilhad Emilio Schenker, Yossi Meiri. Producers: Marek Rozenbaum, Michael Rozenbaum, Jonathan Rozenbaum. Editor: Yossi Meiri. Cinematographer: Yossi Meiri. Original score: Tal Yardeni. Israel, Hebrew with English subtitles. Transfax Film Productions, Rock Salt Releasing.
PRODUCTION COMPANIES: Transfax Film Productions.
ABOUT ROCK SALT RELEASING:
Daisy Hamilton curates artistic, award winning auteur films for worldwide theatrical release.
About TriCoast Worldwide:
TriCoast Worldwide is a premium international sales agent, representing the best of US and international films at all the major film markets. Sister company to TriCoast Entertainment and TriCoast Studios, the company is located at the Studio facility in Culver City, Los Angeles.
Founded by: Strathford Hamilton and Marcy Levitas Hamilton.
Media Contact
Company Name: TriCoast Entertainment
Contact Person: Jenna Wilen
Email: Send Email
Phone: 3104587707
Address:11124 Washington Blvd.
City: Culver City
State: California
Country: United States
Website: http://www.tricoastworldwide.com