"The First Global Founders Meeting introduced what exactly Max Capital Group has been working on for some time, and the results invoke a definite leap forward for the entire industry of investment and trading as trading automation is going to an integrated platform along with the platitudes of Expert Advising."
London, United Kingdom – Max Capital Group Ltd. held the First Global Founders Meeting in concert with their closest and most advantageous partner, MX1 Technologies, to expose the world to what they are claiming as the advanced trading automation across foreign markets with their Expert Advisor and MT4 Trading Platform in Jakarta recently.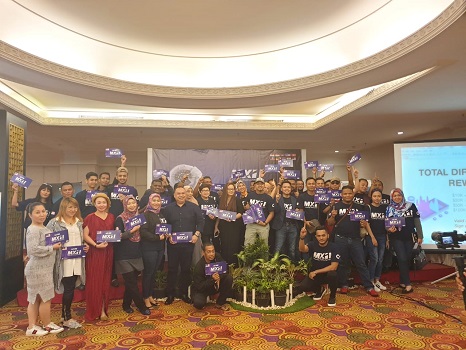 It took place at the Merylinn Park Hotel in the Indonesian capital, and over one hundred and fifty leaders in Finance and Investment sector from all over the world attended it. Their main goal, as stated above, was to unveil what their new trading platform actually looks like, as well as how it exactly performs in order to trade with private currencies in the foreign market, which seems to be the main focus of their MX Currency.
This is a private currency that is inimitably backed by physical property assets, but it's certainly managed in a way that bespeaks stability from its very core. This was developed in close partnership with their indelible partners in IT, MX1 Technologies, and it would seem they are fully committed to bringing about the utmost realization of what the future of this particular industry has in store.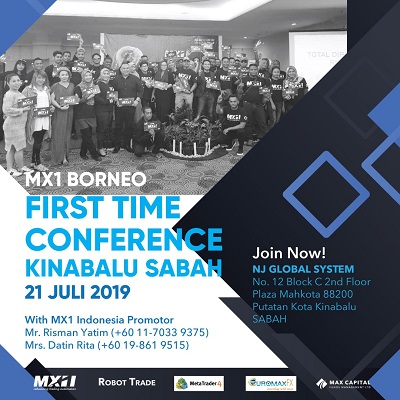 The MX1 Expert Advisor is an extremely facilitating and advantageous that helps in dealing with foreign exchange markets against other forms of the same. This helps in the effective realization of the larger MX1 Robot Trading project that both these partners are engaging themselves to bring about a legitimate transformation across the entire scope. The MT4 Trading Platform, as a consequence of intrinsic participation of another partner of Max Capital Group, EuromaxFx, took center stage at the event, shining a light upon all the details that almost every person attending could appreciate to a certain extent. It brings all the aspects of innovation and transforming the game to an entirely unique and appropriate platform that can assure great returns, as well as security in terms of stability. For the purpose of trading your assets in the best way imaginable, MX1 Trading Automation works exceptionally to bring everything to an acceptable and favorable end.
To check out MX Galeria, you can check this link out-: www.mxgaleria.com, and to view their closest partners, the domain is: www.mxone.co. You can also check out a video for the event made available at https://www.youtube.com/watch?v=d1kOVTr9U-o.
About Max Capital Group Ltd
Max Capital Group Ltd. is a fund management service firm based in London, and it has brought innovative and unique solutions to the market since 2013. To make the entire predicament of trading and investing across a variety of entities safer and easier than usual, the company has created its own private currency that is based on the physical assets and brings about stability and faster execution across all possible activities. Now, the company has certainly arrived at a new level with the release and implementation of such groundbreaking technological products as the MX1 Expert Advisor and the MT4 Trading Platform. The company assures that with the appropriate amount of time and investment made into the cause could most certainly generate a profit amount of 5-20% every month, and can altogether provide higher returns across all instances.
Media Contact
Company Name: Max Capital Group Ltd
Contact Person: James M Manning
Email: Send Email
Phone: 078 6519 5231
Address:4 Guild Street
City: London
Country: United Kingdom
Website: www.mxgaleria.com