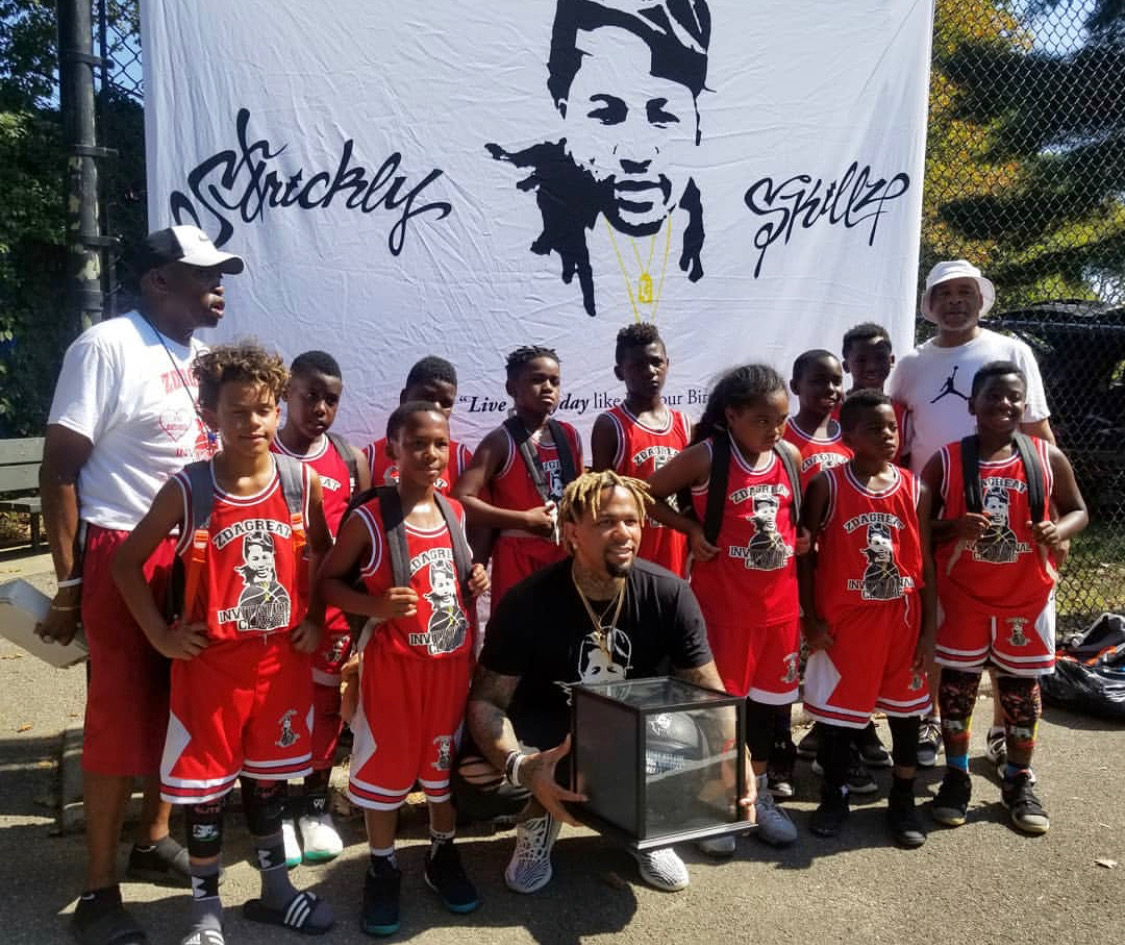 Samuel "Sneed_Dagreat1" Simpson is holding his 6th Annual community give back event affectionately named "Z Da Great Day" to honor his slain brother, Zanu Simpson.
Inspired by the legacy of his slain brother, Samuel "Sneed_Dagreat1" Simpson, has planned a 4 day event to give back to the Hollis community called "Z Da Great Day" for the 6th year in a row. The basketball tournament, coached by Robert Holford, will take place from August 30th – September 2nd. The book bag giveaway and cookout will be held on Sunday, September 1st from 12pm – 6pm. The event, sponsored by PTG365, will be held at the Peters Field Park at 183-01 Henderson Ave in Jamaica, NY.
The Master Barber, Samuel Simpson is one of the Barber industry's most highly profiled and skilled professionals. The native Jamaican has been a prominent figure in Hollis, Queens and is now respectably recognized across the United States. Sneed, as he is called has over twenty years of experience in the industry. He has earned the moniker of "celebrity barber" because he has serviced a significant number of celebrities. At the age of 37 he is an Entrepreneur, executing and living his dreams. He is the Founder and CEO of Strickly Skillz Barbershop and Brand.
He worked alongside his brother, Zanu, up until his tragic death in 2017. One of Zanu's final posts on social media reminded his followers to "Live Everyday Like It's Your Birthday". Sneed is compelled to share this message through this event and to make each attendee feel like it is their birthday. DJ Love Dinero, DJ SuperstarJ, and DJ Stunna will be playing music during the event.
Strickly Skillz Barbershop has received many commendations for its community service contributions, including citations from Brooklyn Borough President Eric Adams, Queens Council Member Daneek Miller and Mayor Bill de Blasio to name a few.
Simpson aims to give away 500 book bags filled with school supplies to families in need. The goal is to make the children feel special and to relieve some of the financial pressure that Back To School can bring for many families.
For more details, contact Samuel Simpson at (718) 749-7654 or at info@stricklyskillz.com
Media Contact
Company Name: Strickly Skillz Barbershop
Contact Person: Samuel "Sneed_Dagreat1" Simpson
Email: Send Email
Phone: (718) 749-7654
State: NY
Country: United States
Website: stricklyskillzbarbershop.com