Riverday Spa Outdoes The Best Spa And Massage Day With Their Lucrative Packages
The expert therapists at Riverday Spa curate personalised and tailored body massage packages for loyal patrons to say goodbye to stress and tension in one go!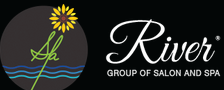 To know more about Riverday Spa, and the plethora of customised massage and spa services they offer to clients for a more relaxed and healthy life, visit: https://www.riverdayspa.com/
Everyday life, especially in a tier 1 city like Chennai, is full of stress, tension, and anxiety. Constant work, professional and personal, decreases energy levels, adversely impacts health, damages skin, and more. Massage therapy is an old solution to all these vagaries of life. A single 15-minute massage has proven to offer a much-needed reprieve from the burdens of the regular grind. Regular spa and massage therapy can significantly transform wellbeing, appearance, and mental status.
Riverday Spa brings to the denizens of Chennai, Vellore, Coimbatore, Trichy, and Tirupur a simple solution to the stress of everyday life. The expert therapists of the Spa and Massage Centre, have curated special personalised packages that aid in the release of anxiety, pain relief, and relaxation. On offer are a range of therapies. Each of which focuses on a different outcome. The objective of the customised treatments is to offer a new way of enjoying a spa day out!
On the individual packages, a spokeswoman of Riverday Spa quoted, "We've been helping clients lead a healthier life through massage therapies for almost two decades now. We believe it is the absolute right time to bring forth uniquely crafted spa packages. The customer of today is more cognisant to the benefits and value of some R&R. They are looking for ways to relieve the tension that piles up. Our spa and massage service packages do exactly that. Take, for example, our River Special package. The two-hour session includes a head massage, Thai massage, and Ayurvedic massage to create a holistic healing impact."
Riverday Spa caters to a range of therapies that pamper the body from head to toe. Currently, they have seven curated spa and massage packages tailored to fit the needs of men, women, and couple.
One example is the River Retreat Package made especially for the working woman. The four-hour-long session begins with fresh juice. It includes a 45-minute facial, followed by 30 minutes of head massage and 45-minute-long foot massage. A body scrub that lasts for forty minutes is next after which the patron can pick either an Ayurvedic body massage or a Thai massage. The spa session ends with ten-minute steam and 20-minute Jacuzzi sitting.
"Riverday doesn't simply emphasise on therapies that help encourage the entire body to heal and feel better. We understand that spa and massage therapy include the mind and the soul. It is why we offer our clients the option to create their own package too. While we do have our signature packages like the six-hour session called River Signature that incorporates Gold Scrub, Body Polish and Intensive Thai Yoga massage, we encourage patrons to pick what they are comfortable with," stated the same spokeswoman.
The personalised spa and massage packages by Riverday Spa are all pocket-friendly and available for booking online and offline.
This Press release is made on behalf of "Riverday Spa" by DigitalSEO a Digital Marketing Company in Chennai. DigitalSEO is also the online marketing professionals who created the online presence of Riverday Spa from scratch and helped them gain a prominent position in the industry.
To know more about DigitalSEO and to get an insight into the services they offer, contact their Digital Marketing and SEO team in Chennai. Visit now: https://www.digitalseo.in
About River Day Spa
Riverday Spa is a professional massage therapy centre headquartered in Chennai since 2000. They are open on all seven days with over fifty skilled and trained therapists on call. They also have branches in four other cities in Tamil Nadu. They offer a range of therapies, including sports massage, Balinese massage. They also cater to beauty services.
For more information, you can visit: https://www.riverdayspa.com/
Media Contact
Company Name: River Day Spa
Contact Person: Ms. Srilatha
Email: Send Email
Phone: +91-8287811111
City: Chennai
Country: India
Website: https://www.riverdayspa.com/