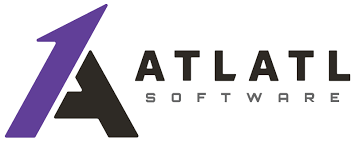 Atlatl Software August 6 webinar will profile best practices for heavy equipment manufacturers using Visual CPQ (Configure Price Quote). Atlatl Software is hosting an upcoming webinar introducing heavy equipment manufacturers to visual commerce technology and increase business 20 percent year-over-year (YoY) growth. Zac Cooper, Director of Sales Atlatl Software, will be facilitating the discussion on Tuesday, August 6, 2019 at 2:00 pm EST. To register for the webinar, go to: http://bit.ly/2xMRrQs
From forklifts to excavators to work trucks – for heavy machinery companies, embracing digital commerce is no longer optional; consumers are demanding it. More than 80% of online orders will have some element of custom, configurable, or Engineer-to-Order requirements. Visual configuration technology enables a new purchase in 10 percent of the time as those without the technology.
Action in 2019 is needed to ensure that 2020 is the year heavy equipment manufacturers realize 20 percent sales increases and 20 percent margin improvements. The path requires that manufacturers must embrace online orders using visual commerce. More than 80 percent of online orders will have some element of custom, configurable, or engineer-to-order (ETO) requirements.
Simplifying a complex sales process is the key to more bids, proposals, RFQs because when sales applications engineers are able to create engineer-to-order quotes in minutes, not days or weeks, with an easy, intuitive 3D configurator, sales will increase an average of 20 percent YoY. Re-engineering the quoting process and breaking through frustrating bottlenecks drives dramatic improvements manufacturing sales technology.
About Atlatl Software:
Atlatl Software (www.atlatlsoftware.com) delivers speed and accuracy to power a more productive sales experience. We are able to do this by leveraging the benefits of 3D visual product configuration and step-guided workflows to streamline the sales process and drive efficiency. To ensure order accuracy and empower users, we work closely with our customers to understand their business, product, and engineering rules. Building these into our tool, our customers are able to work faster and more independently than before to improve their productivity.
The result is increased sales, higher win rates, and a better customer experience when partnering with Atlatl Software. Follow Atlatl Software on Twitter @Atlatlsoftware.
Media Contact
Company Name: ATLATL Software
Contact Person: Chris Beaudin
Email: Send Email
Phone: (540) 335-1801
Address:658 King St
City: Charleston
State: SC
Country: United States
Website: www.atlatlsoftware.com