The comforter manufacturer holds the Oeko-Tex Standard 100 certification for their product.
August 14, 2019 – Sleep Zone offers its consumers duvet covers featuring the latest NanoTex technology to ensure the consumers are provided with maximum comfort throughout the year.
The key focus of the opulent bedding product is the comfort of the consumer. In order to ensure their duvet covers offer utmost luxury, Sleep Zone only manufactures them using double-brushed 120gsm microfiber material, giving you the softest fabric. The zipper is hidden, and the corners of the duvet cover have ribbon fastener to keep your comforter in place. As a result, the end product boasts a plush finish that adapts to provide a sumptuous sleep regardless of the season.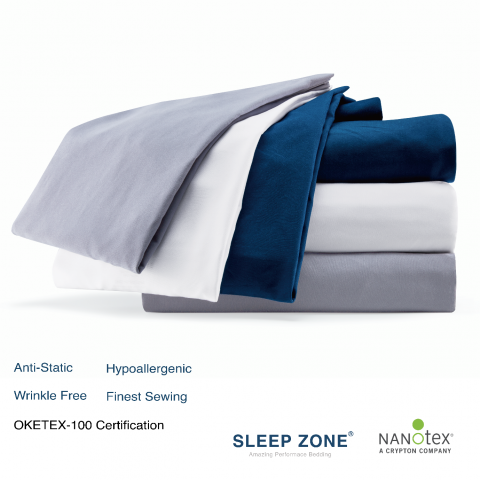 NanoTex cooling technology of the duvet covers successfully absorb any dampness presented in the skin allowing the consumer to drift off to a cozy reverie, feel cool and give a more restful sleep. The cooling effect offered by this new technology is admired by many Sleep Zone users in their reviews and testimonials.
The array of designs presents the customer with the opportunity to select pillow shams and comforters to emphasize their personalities. With a simple change of duvet covers, Sleep Zone offers a complete makeover to the bedrooms. The company promises that the transformation will not only be classy but also extremely affordable.
While the majority of luxury duvet covers and pillow shams are difficult to use, Sleep Zone sets are the opposite. The high-quality bedding sets are resistant to wear and tear and can be machine washed and tumble dried without losing its luster, making this product extremely user-friendly and cost-effective. The zipper closure and the fastening ribbons are two other convenient features that have gained the admiration of its users. Further, the Oeko-Tex Standard 100 certification confirms the comforters and pillow shams are free from all harsh substances that can be harmful to the health.
Sleep Zone offers a variety of packages to cater requirements of a wider audience making their duvet cover an ideal gift. The Duvet Cover set comes in three different sizes – the twin size, queen size, and king size. Both king and queen size duvet cover sets are accompanied by two matching pillow shams while the twin size set offers a single pillow sham. Keeping the consumers best interest at heart, Sleep Zone offers a 100% money-back guarantee, if the product fails to satisfy.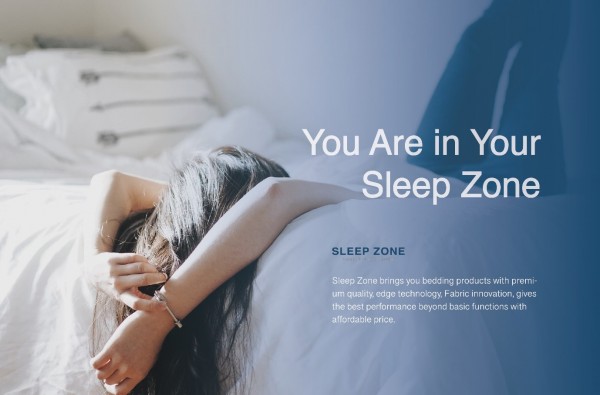 About Sleep Zone
Sleep Zone is a innovative brand in the bedding industry offering high-quality bedding products for its loyal customer base. The Oeko-Tex Standard 100 certification stands in witness to the superior grade of their products, which are highly sought-after worldwide due to its durability and comfort.
For more information on Sleep Zone and their luxury duvet covers, visit: www.sleepzonelife.com
Media Contact
Company Name: Sleep Zone
Contact Person: Media
Email: Send Email
Country: United States
Website: sleepzonelife.com