Mint Brow And Beauty opens its doors in Brooklyn, New York to further education for microblading technicians while providing exemplary client services.
Brooklyn, New York – August 14, 2019 – Mint Brow And Beauty is bringing its signature style to Brooklyn with a newly opened cosmetic tattoo studio. The new location provides affordable cosmetic tattoo services which include microblading, combo brows, lip blushing, eyeliner, and more. Along with exceptional service, the Company offers group and individual one-on-one training for beginners and advanced technicians in the location's Training Academy.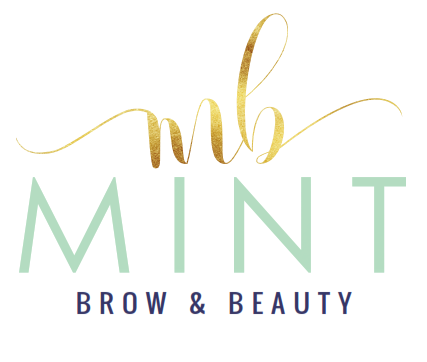 Microblading is one of the most popular services the Company provides. The procedure is a modern technique by which pigment is manually deposited under the upper region of the dermis. This technique is achieved via strategically placed stokes, which mimic the appearance of the client's existing brow hair. Although considered a cosmetic tattoo, this method offers a more natural looking brow than the traditional eyebrow tattoo procedure and is semi-permanent in nature, lasting from one to three years. For clients with oily skin, or for those who simply desire a more filled-in, bold look, the Company offers Combo or Ombre brow options.
Mint Brow And Beauty is leading the way with tailored, customized procedures that help each client look their best. People with sparse, thinning or non existing brows, lips that lack color or contour, and eyes they'd like to better pronounce, appreciate the long term solution in tattooing that is waterproof, effortless and time saving.
In addition, the Company provides opportunities for service technicians to have an elegant and clean space to work from, while building their clientele.
Mint Brow And Beauty makes available cosmetic tattoo studio space for lease by professionals. The training academy supplies important hands on training, with a full three day course that utilizes live models for the highest learning results. Ongoing support is offered to each student, once they have completed their training, to insure they have the best possible outcome of success.
The new Brooklyn location has chairs available for licensed and certified technicians, with weekly leases available. Customers and technicians appreciate the convenient location in Williamsburg, which is in close proximity to the L train and other public transportation. They also rave about the boutique, spa-like experience and immaculate aesthetic.
Mint Brow And Beauty takes credit cards and appointments are made via the online booking system at http://mintbrowandbeauty.com
For more information, follow:
instagram.com/mintbrowbeauty
facebook.com/mintbrowbeauty
youtube.com/mintbrow&beauty
pintrest.com/mintbrowbeauty
Media Contact
Company Name: ASK Agency
Contact Person: Media Relations
Email: Send Email
Phone: (929) 355-9488
Address:304 S. Jones Blvd
City: Las Vegas
State: NV 89107
Country: United States
Website: http://mintbrowandbeauty.com