Despite doubling their booth space, equipment, and personnel compared to Clean 2017, Wash-Dry-Fold POS only built upon their reputation as "the booth with a crowd."
"It's a good problem to have, but it has proven a legitimate concern," Ian Gollahon commented on keeping up with demand at the Clean 2019.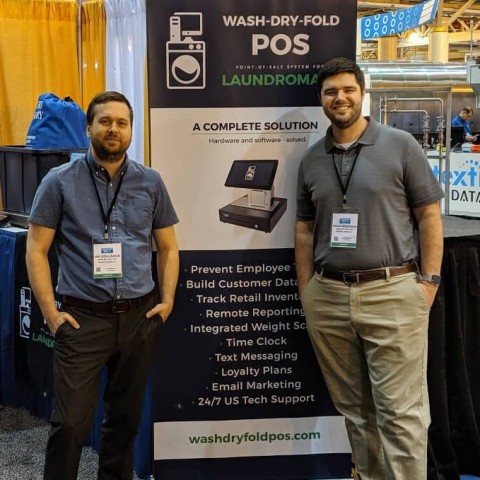 For Clean 2019, Wash-Dry-Fold POS implemented their own software solution for Clean Show attendees to easily schedule demo times with the team. But even with scheduled demos and backup staff provided by their partners at POS-X and CardConnect, attendees were still overflowing from the booth into the aisles and even the chairs of booths across the aisle.
"About twenty current customers stopped by to tell us how much they love the system." Henderson explains, "That was the biggest surprise this year." Gollahon continues, "It was so awesome when a current customer would appear in the middle of a demo and announce, 'You guys should buy a system. We bought one last year and we love it.'"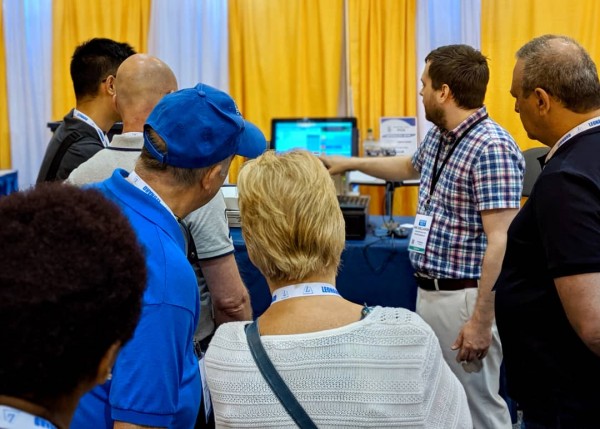 Concerning Clean Show 2021 in Atlanta, "To say we'll be there is an understatement," Gollahon expressed. "We've already got a list of actions to make the next Clean Show better."
HISTORY OF WASH-DRY-FOLD POS: After years of trying wannabe Laundromat POS solutions in his family's laundromat chain, Brian Henderson finally took it upon himself to build a real drop-off laundry POS solution. When word got out that Brian had finally solved the POS puzzle, he was inundated with requests to recreate the same system for laundromats of friends and acquaintances throughout the industry. With over 250 systems in 40+ states, Wash-Dry-Fold POS has firmly established itself as the most trusted name in Laundromat Point-of-Sale.
For more information:
info@washdryfoldpos.com
www.washdryfoldpos.com
Media Contact
Company Name: Wash-Dry-Fold POS
Contact Person: Media Relations
Email: Send Email
Phone: +1 855 424-4258
Country: United States
Website: https://www.washdryfoldpos.com