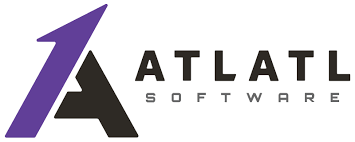 From shop floor automation to the enterprise systems running the business, manufacturers are beginning to understand the importance of being at the forefront of technology investments. According to Atlatl Software, when it comes to new technology adoption, not all investments are created equal. Investments in shop floor automation are widely adopted because there is simply no alternative to doing so. The introduction of a new ERP (Enterprise Resource Planning) software platform to run business operations must also be adopted.
Some technology may seem unneeded as tasks can be accomplished without adopting the new technology. Many manufacturers went with a policy of forced adoption. The problem with forced adoption is that sales reps will only use these new software tools at a minimum required level, which will hardly provide the business analytics and data insights sought after in the first place.
The path to successfully deploying new software is through investing in tools that will actually make employee's lives easier and potentially put more money in their pockets. These tools should be convenient and easy to use so sales reps will not think twice about using them, regardless of technological comfort level.
To read more, go to: http://bit.ly/2KpMDrb
About Atlatl Software:
Atlatl Software (www.atlatlsoftware.com) delivers speed and accuracy to power a more productive sales experience. We are able to do this by leveraging the benefits of 3D visual product configuration and step-guided workflows to streamline the sales process and drive efficiency. To ensure order accuracy and empower users, we work closely with our customers to understand their business, product, and engineering rules. Building these into our tool, our customers are able to work faster and more independently than before to improve their productivity.
The result is increased sales, higher win rates, and a better customer experience when partnering with Atlatl Software. Follow Atlatl Software on Twitter @Atlatlsoftware.
Media Contact
Company Name: ATLATL Software
Contact Person: Chris Beaudin
Email: Send Email
Phone: (540) 335-1801
Address:658 King St
City: Charleston
State: SC
Country: United States
Website: www.atlatlsoftware.com