Miami's Gorilla Studios produced the new horror film, due for release in September
Ahead of its release in September, a frightening new clip has been released from Uncork'd Entertainment's "Investigation 13".
The chilling horror film, starring Meg Foster of "The Osterman Weekend" and "They Live" fame, will hit streaming and physical media platforms on September 10.
Krisstian de Lara directs the film, produced by Miami's Gorilla Studios and distributed by Keith Leopard's Uncork'd label, the fictional account of a group of students investigating the legend of a former asylum patient known as 'The Mole Man'.
The filmmaker utilises an array of pioneering technology here, including found footage, hand-held cameras, surveillance cameras and smart glasses as we follow the young investigators on a journey through the haunting Black Grove Asylum, where the Mole Man is said to be still residing within the walls. As is usually the case, members of the group start to drop off one by one, proving the urban legend is anything but nonsense.
In addition to Foster, the film features Stephanie Hernandez, Patrick Flanagan, Robert Paget, William Alexander, Giordan Diaz, Jesse Ramos and Peter Aratari, who plays 'The Mole Man'.
Producer and co-writer Rolando Vinas said in a recent online interview that the young ensemble was the first to be cast, followed by Reading-born actress Foster.
"We held a very organized casting call where we invited the local talent agencies to submit recommendations based off of character traits and the looks that the director was seeking. I feel that the agencies did a fine job of sending some very worthy and competitive candidates. It made it very difficult for the casting director and the director to narrow down their choices. But in the end, we wound up with a very talented group of actors to fill the roles. While we were performing the casting calls, I was in the background negotiating with Meg Foster's people to get her on board. She was the final piece to fall in place."
Foster plays a character that was originally written as a male, says Vinas.
"The original script called for there to be a male caretaker of the asylum. At the time I was looking to cast a recognizable male actor. We ran into some problems trying to get certain individuals to come on board due to budgetary constraints. So I made an executive decision to change the caretaker in the script from male to female. I then went onto IMDbPro, I looked at the list of female actors that would best be suited for that role. And I kid you not, I scrolled and stopped right on Meg Foster and never looked at anyone else. She was the one. The only actor that I wanted to go after and we got it done."
In a separate interview, Vinas confirmed talks of a follow-up to the film.
"We want to use this movie as a vehicle to introduce the Leonard Craven character so we can do a spin-off franchise series. And we'd love for Meg Foster to continue to reprise her role as Layla Parish."

Video Link: http://www.youtube.com/embed/hRSzT8UF3iI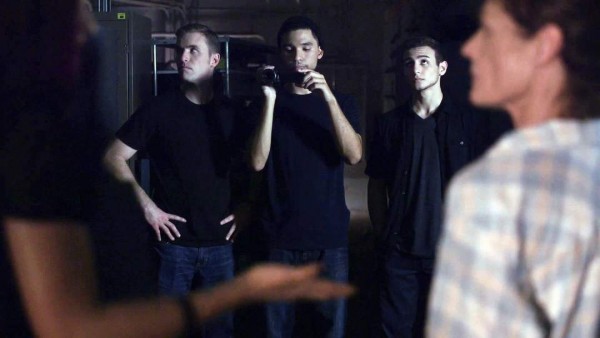 Media Contact
Company Name: OCTOBER COAST PR
Contact Person: Caroline Shane
Email: Send Email
Phone: 0011 +61 3 99996034 ext. 314
City: LOS ANGELES
State: CA
Country: United States
Website: http://www.uncorkedentertainment.com/