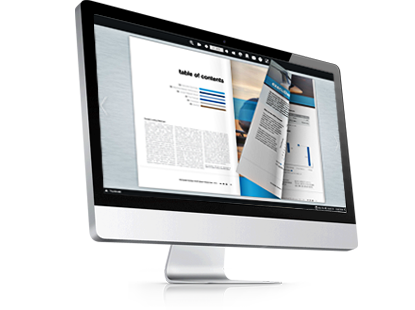 FlipBuilder's page turning software helps users create beautiful page turning books with interactive features that enhance the reading experience of online audiences.
FlipBuilder, the world-leading software developer, announced the launch of new page turning software that helps users create page turning books with interactive features that enhance the reading experience of online audiences. The page turning software is what businesses need to boost their success. It offers a creative way to convert PDF files into page turning books that can run smoothly on mainstream mobile devices such as smartphones and tablets. Marketers can use the software to design beautiful publications that help to deliver product and brand information to readers.
FlipBuilder has been in the business of providing effective software solutions for the digital marketing industry players, and the demand for its services grows by the day. Initially, the company created its products intending to have a designated platform for users to design, publish, and share their creations. But with time, the ever-changing e-commerce realm demands smarter strategic approaches to maneuver. That is why FlipBuilder comes up with advanced software to meet these demands.
Sam Huang, Senior Software Development Engineer of FlipBuilder, said, "We are thrilled to unveil our page turning software. This is an opportunity for us to work with market innovators and help them transform their business with new strategies. Our software solution will allow them to introduce added value to their business and target more potential audiences. We want them to employ forward-thinking and become indispensable to their customers."
FlipBuilder works with enterprises to bring the benefits of the page-turning software to both users and their audiences. The company puts more emphasis on implementing cutting edge technology to help users design digital page turning books with various themes for different industries such as fashion, electronics, skincare, and so on. The eye-catching page turning books are sure to impress audiences and strengthen their loyalty as well. With the amazing features provided by the software, users will have great convenience to interact with readers.
FlipBuilder's goal is to help their clients reach their true earning potential. The company believes that enterprises should thrive amongst the fierce competition in the digital world. They strive to help entrepreneurs reduce their overhead by making them self-sufficient while using the page turning software to market their business. FlipBuilder understands the value of their clients' ventures, so it provides them with robust tools for success, knowing that productivity is a shared responsibility.
About FlipBuilder
FlipBuilder provides its users with innovative solutions for digital transformation. The company has helped clients around the world to improve their marketing approaches for better business outcomes. With design and development excellence in introducing technology firsts to users, FlipBuilder further demonstrates its commitment to the success of its clients.
For more information, please visit http://www.flipbuilder.com/.
Media Contact
Company Name: FlipBuilder.com
Contact Person: Customer Service
Email: Send Email
Phone: +86 020-61972665
City: HongKong
Country: China
Website: http://www.flipbuilder.com/