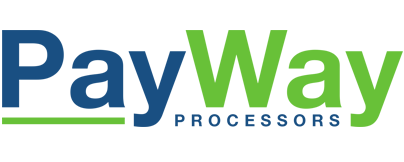 Leading providers of merchant services, Pay Way Processors, open doors to more businesses to accept payments from customers
Pay Way Processors has stood out as a leading merchant processor, offering a wide range of services to its clients across different industries. The leading merchant card processor services business in virtually all industries, including skincare, CBD-related companies, fitness and wellness, and other supposedly high risk businesses. The company's innovative services and comprehensiveness have made Pay Way Processors the choice of businesses particularly when it comes to getting a high-risk merchant account.
The advancements in technology have led to the emergence of more payment methods for businesses to enhance their processes and offer their customers a better experience. This development has led to the influx of a plethora of merchant services processors to meet the diverse needs of businesses and their customers. Unfortunately, many of the available debit and credit card processors have not been able to effectively address the needs of their consumers. This is where Pay Way Processors has been able to make a difference in recent times by making it easy and remarkably affordable for businesses to enjoy using the latest payment solutions.
As a fintech company, Pay Way Processors offers a fantastic electronic payment processing that is supplemented by proprietary, unmatched technology to help businesses run more efficiently. The system also helps clients to better understand their customers, see actionable data and insights, and everything in between.
Pay Way Processors basically makes it easier to accept payments, make smarter business decisions, and take advantage of technology available in today's digital world. The company's virtual gateway and other amazing solutions have stood Pay Way Processors out from the pack, thanks to the team's wealth of knowledge and experience that span more than two and a half decades.
More information about Pay Way Processors and the solutions offered can be found on their website.
About Pay Way Processors
Pay Way Processors is a leading merchant provider for payment processing that offers services that are fully customized to meet the specific business needs of clients, regardless of their regional limitations, industry and other compliance issues may be. The company's management team has over twenty years of experience in the credit and debit card processing industry, both CP and CNP segments.
Pay Way Processors are passionate about providing the best solutions and connections to their global network of acquiring banks and processors.
Media Contact
Company Name: Pay Way Processors
Contact Person: Shane Oh
Email: Send Email
Phone: +1 855-601-8193
Country: United States
Website: https://www.paywayprocessors.com/