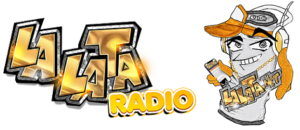 The Radio Broadcast Can Also be Heard on a Smartphone App Which is Now Available For Download
August 21, 2019 – Seasoned broadcaster and journalist, Jhaydon Allier has proudly announced that he is reviving the famous LALATA.NET platform after a long break. He created this media outlet in 2009 and back then, he used to make legendary phone calls to artists such as Archangel, Monkey Black, Ñejo, Jowel, J Alvarez, Franco El Gorila, Don Míguelo, Mozart La For and many others. Jhaydon Allier is basically the creator of LALATA.NET, and he is also an accomplished announcer, voice over artist and seasoned journalist.
"We have brought back LALATA.net and not only are we back, but we are now better than ever before," said Jhaydon Allier, while talking about the media platform. "Our all-new radio program has also become a reality and we have proudly launched an app for the La Lata Radio," he added. Jhaydon has a rich media background with journalism studies, and he created this website with an aim to take this platform to the radio. The artist made this dream come true in 2019 after closing the website for almost 5 years.
In addition, the all-new "LA LATA RADIO" is transmitted from Tuesday to Friday from 12am to 2am on FM Digital New York to the world. The radio also has a smartphone application called La Lata Radio App, which is now available for download on App Store and Google Play. Moreover, in just 5 months after its return, the La Lata Radio now has 15K subscribers on YouTube, 17k+ on Instagram, 10K+ on Twitter and 8k+ on Facebook. Furthermore, the comments of Jhaydon Allier, creator of this platform in the La Lata Radio show, have already reached the ears of urban music personalities such as Daddy Yankee, Don Omar, J Álvarez, Lunay, Feid, Tempo, Ivy Queen and Jowell.
In the broadcast of this radio, Jhaydon Allier has no filter and he is the only person in the Latin music industry with the brave of say the things that nobody said to the artists. Moreover, Jhaydon is accompanied by the popular instagrammer Ivan Manito, Joel Alejandro, a great connoisseur of general culture J and Melendez. Moreover, this program loaded with urban music, black humor and very direct comments, and it is the first Latin late night show on radio.
To find our more, please visit the website at: https://lalata.live/
Media Contact
Company Name: La Lata Radio
Contact Person: Jhaydon Allier, Creator
Email: Send Email
Phone: +1 (347) 506-7713
Country: United States
Website: https://lalata.live/