Shane Foster & Christopher Davis has released their highly anticipated full-length album, "Hits the collection." This 10-track album is now available on Spotify, iTunes and other digital platforms.
Military Veterans Shane Foster & Christopher Davis came together recorded and put out an album with megastar artists Yo Gotti, Young Dolph, Boosie Bad Azz, Project Pat and many more. Songs are available on all digital platforms. Within the first week three of its release, songs have appeared on the Top 200 iTunes Charts and altogether the album as 1.5 million streams and counting.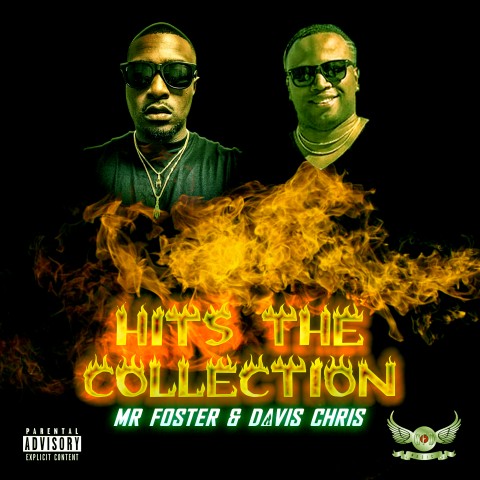 Military Veteran Shane Foster was a Combat Action Badge Recipient as well as receiving various prestige military awards while in service. The extraordinary gentlemen decide to put heads together and form DFD Music and eventually came out with an album. They overcame a lot of adversity that comes with PTSD and TBI to make this album successful.
In "Hits the collection," Shane Foster & Christopher Davis brings together an extraordinary group of musicians to join them, something that has never been done by military veterans and industry producers. Notable collaborators and featured musicians delivering instrumental & vocal performances include Yo Gotti, Young Dolph, Pastor Troy, Boosie Bad Azz, and Project Pat. These are artists with diverse musical backgrounds coming together to create a timeless musical quality.
"Our purpose is to create music that heals the souls of everyday people and the veterans who have served. It is a battle every day for so many to stay mentally healthy after serving our country. There are too many men and women who have fought for the country like me that end up taking their lives because of depression and PTSD. This cycle needs to stop. Working in partnership with fellow veteran Christopher Davis and other unique artists to release this album has been a step in the right direction in helping those who need healing to be healed like us." Shane Foster said.
Music written and performed straight from the heart is how "Hits the collection" has been described by the people that have listened to the album. As a very hard-working artist and performers, Military Veterans Shane Foster & Christopher Davis are the principal creative force behind the new album. They Produced, co-wrote, engineered and sometimes appeared as Artists in the entire album.
This is an album that everyone must listen to. The album is currently receiving loads of buzz across the nation. The album is now available on Spotify and all other digital platforms, so get yours now!
Media Contact
Company Name: DFD Music
Contact Person: Shane Foster
Email: Send Email
Phone: 323-810-7743
Address:633 W 5th Street 22nd Floor
City: Los Angeles
State: CA 90071
Country: United States
Website: www.dfdmusic.com