Anyone in the DFW area interested in plastic surgery, body contouring, laser hair removal and/or facial rejuvenation should look no further than The Retreat Restorative & Aesthetics.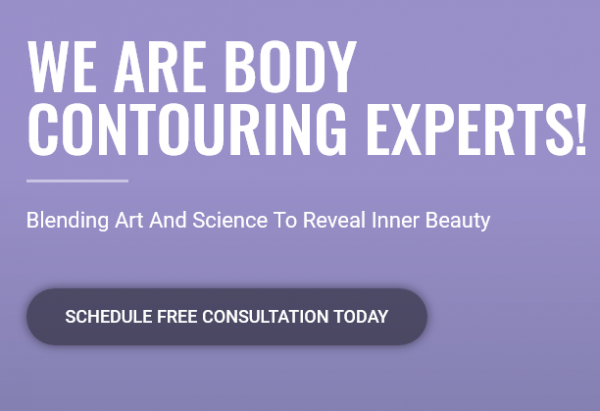 The Retreat Restorative & Aesthetics offer state of the art processes that can help you look and feel years younger. For permanent hair removal, consider a laser hair removal treatment. Hair is designed to protect the skin from contaminants and scarring. It also holds pheromones that physically attract people to one another. In today's world, we sometimes discourage ourselves from meeting others or loving our current partners because of the unwanted sets of hair on our body. If one chooses to rid themselves of body hair permanently, The Retreat Restorative & Aesthetics has the perfect solution for everyone. Their goal is for every patient to leave their clinic feeling refreshed, rejuvenated and confident in their skin.
BOTOX® Cosmetic treatments at The Retreat Restorative & Aesthetics offer patients the chance to attain a more youthful, wrinkle-free appearance. BOTOX cosmetic treatments work to paralyze the muscles beneath the areas on the skin that are causing concern, which helps fine lines and wrinkles disappear. Once the BOTOX injection has been completed, one will notice results almost immediately. Within about 24-48 hours, the wrinkles, fine lines, and or crow's feet will fade away.
The Retreat Restorative & Aesthetics offers BodyTite. BodyTite is energy powered skin tightening. This new technology uses radio frequency energy to melt fat which decreases post-operative swelling and discomfort. A computer-controlled system regulates the skin and body temperature. The Retreat Restorative & Aesthetics is excited to offer this with minimal down time.

Facelifts counteract the signs of aging by tightening muscle, removing fat and trimming excess skin, giving one's face a fresher, youthful look. It is often the first choice surgery for those men and women who no longer feel satisfied with what they see in the mirror and want to achieve a younger look and improve the signs of aging like saggy skin on the face and neck and deep wrinkles around the nose and mouth. With The Retreat Restorative & Aesthetics' face lift prices people can save a great percentage on the general facelift cost.
About the Founder
Dr. Joshua Baker is a highly trained and experienced cosmetic surgeon specializing in body sculpting, breast and buttock fat grafting as well as advanced aesthetic procedures involving stem cell treatments and all aspects of topical face and body treatments. Dr. Baker has an exquisite eye for natural beauty and collaborates with each patient to achieve her or his version of the ideal physical form. Dr. Baker utilizes cutting edge technology combined with current state of the art science to help patients reach their aesthetic and wellness goals.
Dr. Baker is a Texas native, born and raised in East Texas. He was fortunate to attend the University of Arkansas and, at the age of 18, was one of five students accepted into the prestigious honors program which provided students the opportunity to earn credit towards a Ph.D. while simultaneously completing their B.S. degree. Dr. Baker also worked with and presented research papers at regional and state level conferences on coagulopathy during his undergraduate education. Dr. Baker was inducted into multiple honor societies and graduated with a B.S. degree Summa Cum Laude, an academic feat that has been accomplished fewer than 10 times in the college's history-and never by someone so young. In regards to this new business "We are very happy to be opening this office so close to home. We are committed to patient satisfaction and we cover a very broad spectrum of cosmetic and anti-aging concerns. Come see us and discover the difference at The Retreat!" Dr. Baker welcomes all in the Dallas metroplex who are interested in interested in plastic surgery, body contouring, laser hair removal and/or facial rejuvenation.
For more information, please visit: https://theretreataesthetics.com/
Media Contact
Company Name: The Retreat Restorative & Aesthetics
Contact Person: Ken K.
Email: Send Email
Phone: (469) 769-7101
Address:3100 Ridge Rd
City: Heath
State: TX 75032
Country: United States
Website: https://theretreataesthetics.com/