Talented Music Producer, Mix Engineer, and Songwriter, Sherman de Vries, continues to garner reviews from music lovers worldwide with "Pretty Cry"
Pretty Cry is a hit single from multi-faceted entertainer, Sherman de Vries, who has been making waves across the globe thanks to his amazing talents. The song was produced by Sherman de Vries as he continues to show the world his amazing music production skills that have endeared him to many music lovers and singers worldwide.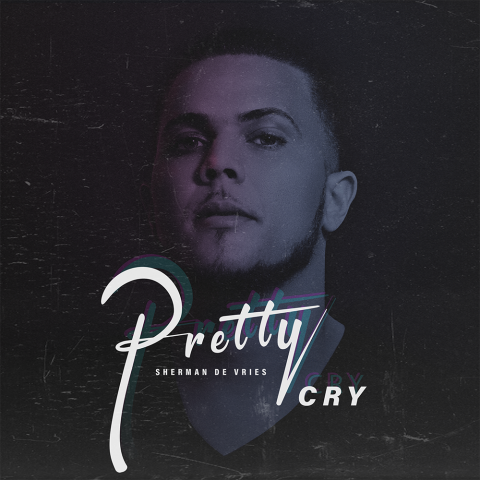 The world of entertainment has evolved over the years as the different stakeholders in the industry use their creativity and ingenuity to meet the diverse demands of fans worldwide. The growth of the industry has led to the emergence of different talents, one of which is the talented Sherman de Vries. Sherman de Vries is looking to literally shake up the music industry and the world of entertainment as a whole with his amazing songwriting and music making talent.

Sherman de Vries has already started to carve a niche for himself as a Music Producer after seemingly being in the background for years as a ghost producer. His unique style of delivering thought-provoking yet entertaining production, is fast-becoming his signature. This claim has been substantiated with the increasing popularity and acceptance of Pretty Cry.
Starting out as a Music Producer, Mix Engineer, and Songwriter, Sherman de Vries has worked with A-list entertainers in different parts of the world with credits from Remy Ma, Flo Rida, Sean Paul, and a host of others. Over the years, his work has ranked side by side with some of the biggest projects, getting placed as the Billboard Chart Toppers of 2018, with around 5 songs in the same week in the top 20 charts including position 1 and 2.
Pretty Cry is currently available across several digital platforms where it is currently gaining massive traction. Pretty Cry can be found on Spotify, iTunes, and song.link.
Sherman de Vries has a strong presence on social media platforms and his works can be found on Facebook, Instagram (@ShermandeVries), and YouTube.

About Sherman de Vries
Sherman de Vries is a multi-talented entertainer from Amsterdam, Netherlands. He has continued to make his mark in the music industry as a songwriter, producer, and mix engineer. He recently worked with another talented entertainer to release a hit single titled Pretty Cry, further showing the world the creativity and ingenuity of Sherman de Vries.
Media Contact
Contact Person: Sherman de Vries
Email: Send Email
Country: Netherlands
Website: http://www.shermandevries.com/