TRAVELERS CAN NOW BOOK THEIR CARIBBEAN CARNIVAL EXPERIENCE AND PAY OVER TIME
SAN FRANCISCO – August 22, 2019 – Carnival Info, the largest online travel agency that connects customers with premium Carnival experiences, today announced a partnership with Affirm, Inc., the financial technology company founded by PayPal co-founder Max Levchin to provide transparent and consumer-friendly payment alternatives to cash and traditional credits cards at the point of sale.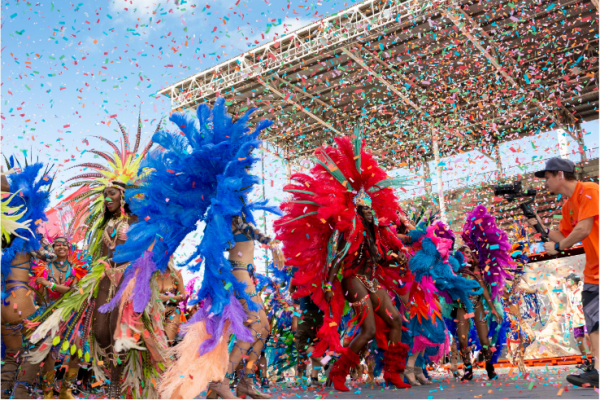 "Our passion to bring the authentic Carnival experience to the masses paved the way for our partnership with Affirm," said Ryan Boyd, Head of Marketing for Carnival Info.
The partnership will give Carnival Info customers the option of using Affirm to pay for their trip over time. To see if they qualify, customers only need to provide five simple pieces of information[1] and a credit decision is made within seconds. Customers can choose to spread out the total cost over 6 monthly installments at 0% APR[2] or choose longer terms of 12 or 18 months at 10-30% APR[3]. Monthly payments are shown in real dollars instead of hard-to-calculate percentages. Customers will never pay a dollar more than they agree to at checkout.
"For the past five years, Carnival Info has helped customers get the carnival experience of a lifetime," said Rudo Morrison, Managing Partner of Carnival Info. "Our focus to innovate the booking process and alleviate the planning effort led to our new AI itinerary planning tool. Now, with Affirm, we'll take the service to a whole new level, by alleviating the large upfront cost."
[1] Affirm only needs five pieces of information for most credit decisions: name, phone number, email address, date of birth and the last four digits of their social security number.
[2] For example, if the total cost of a trip was $3,000 spread out over 6 months at 0% APR, the traveler would pay $500 per month, totaling $3,000.
[3] For example, if the total cost of a trip was $3,000 spread out over 12 months at 10% APR, the traveler would pay $263.99 per month, totaling $3,167.88.
"Our partnership with Affirm will introduce carnivals across the world to a whole new audience and make it easier for returning customers to come again and again," said Gordon Henry, General Partner of Carnival Info. "We are focused on making carnival easy, and now it's made even easier with a safe and hassle-free way to finance the experience of a lifetime."
The pay-over-time option is available for trip packages ranging from $50 to $17,500. For more information, please visit the Carnival Info website at: www.carnivalinfo.com.
About Affirm
Affirm was founded with a goal to create honest financial products and services that empower consumers and improve lives. Our goal is to revolutionize the banking industry to be more accountable and accessible to consumers. Today, Affirm provides millions of shoppers an alternative to traditional credit cards at the point of sale, giving them the flexibility to buy now and make simple monthly payments for their purchases. Unlike payment options that have compounding interest and unexpected costs, Affirm shows customers upfront exactly what they'll pay each month — with no hidden fees and no surprises. Affirm partners with over 2,000 merchants to give shoppers the option to pay with Affirm at checkout including well-known brands across retail including home furnishings, travel, personal fitness, electronics, apparel and beauty, and more. Loans are made in partnership with Affirm's originating bank partner Cross River Bank, Member FDIC.
About Carnival Info
Carnival Info is the largest online travel agency that connects customers with Carnival experiences around the world. We have a natural focus on multicultural exposure, and the demands for our services are increasing in the global market. Our clientele includes professional athletes, entertainers, business leaders, entrepreneurs, and anyone interested in the premium Carnival experience.
Carnival Info makes booking Carnival easy through its AI itinerary planning tool. Through the tool, customers can book and manage their Carnival package, which includes airfare, hotel lodging, costumes, and event tickets. With Carnival Info, every aspect of your trip is planned for you.
Media Contact
Company Name: Carnival Info
Contact Person: Ryan Boyd, Head of Marketing
Email: Send Email
Country: United States
Website: www.carnivalinfo.com