The bridesmaid dresses have been in a great demand for years but the demand of the latest bridesmaid dresses has reached a new high in the coming of wedding season 2019. Based on BMbridal's research, yellow, burgundy and pink are the 3 trendiest colors for the bridesmaid dresses in this year.
The wedding ceremony is the best precious moment in a girl's lifetime. As a bridesmaid, choosing a perfect bridesmaid dresses for the best day of the one you love best is a very excited but stressful experience. So it is very important to know the latest trends of the bridesmaid dresses. In 2019, the bridesmaid dresses in yellow, burgundy and pink are the most fashionable for the wedding ceremony.
Yellow bridesmaid dresses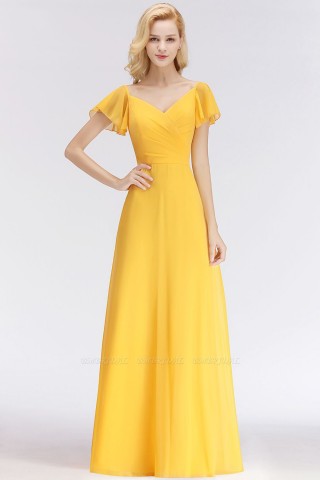 A yellow bridesmaid dress could succeed in catching all the bright, cheery attraction of a wedding day. At the same time, it will elevate the pleasant romance into trendy, fashion-forward territory. The yellow bridesmaid dresses are very appropriate for the wedding as they are the perfect blend of classic and contemporary style.
For a long time, the yellow bridesmaid dresses has been a bold choice, but this choice has become even bolder in 2019. This year, yellow is among the trendiest colors for the bridesmaid dresses, and it leave them feeling even more elevated than they have in the past.
Burgundy bridesmaid dresses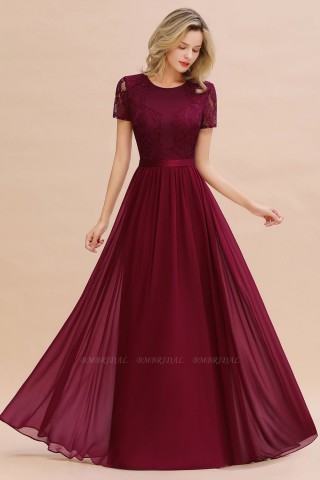 There are so many synonyms for burgundy like wine, aubergine, and garnet. But for many girls, it's the best color choice for the bridesmaid dress. The burgundy bridesmaid dresses could fit the warm tones of fall perfect, and this color shape will fit for wedding ceremonies held in fall. The burgundy color is one of the most popular jewel tones and with the right purple undertone, it will be just easily paired with equally deep gem shades. It has become one of the most popular color for the bridesmaid dresses in 2019.
Pink bridesmaid dresses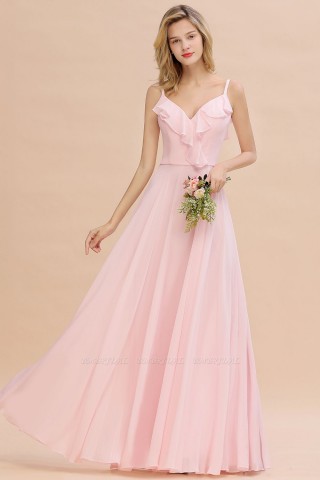 Pink has been in dominates in the wedding for a long time although there are lots of colors for the wedding. Pink flowers, pink decorations and pink bridesmaid dresses – the pink color has absolutely been filled with the wedding venue with good reason. Pink color is dreamy and fairytale, which is full of romance. There are so many pink shades that brides could completely customize their aesthetics for the wedding. It should not be surprised that pink is one of the most popular bridesmaid dress colors for a long time.
BMbridal has been following the trendiest colors for the bridesmaid dresses and they have released more than 50 colors for the dresses and the bridesmaids and the brides will find the newest color for their dresses.
Media Contact
Company Name: BM Bridal Co., Ltd.
Contact Person: Drue Fitzgerald
Email: Send Email
Phone: 1-510-598-5158
Address:4982 Bayview Dr
City: Stockton
State: CA
Country: United States
Website: https://www.bmbridal.com